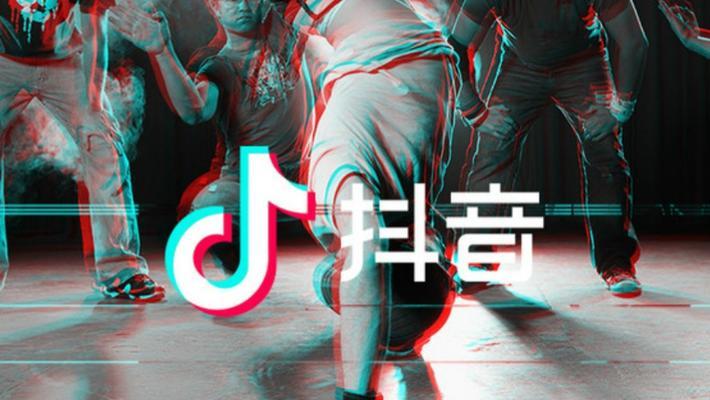 Good evening, everybody.
Recently, WeChat's inability to log in to vibrate has been raging, and whether WeChat's monopoly has once again caused widespread discussion, including of course the bytebeat.
WeChat monopoly?
@ IT Home [Bit-beat Vice President denounces WeChat Monopoly: it's reasonable to be blocked because of Competition] on January 25, Douyin said in an official post that it had received a lot of feedback from users recently and couldn't log in to Douyin using its WeChat account. So far, Tencent has not officially announced the reasons for the ban. At noon on the 27th, Li Liang, vice president of byte beating, said in the headline that abusing market dominance (monopoly) would damage users' rights and interests, and would also affect the healthy development of the industry. "because competition is blocked, it's reasonable, but you have to create rumors and insult your opponent, so don't flaunt kindness."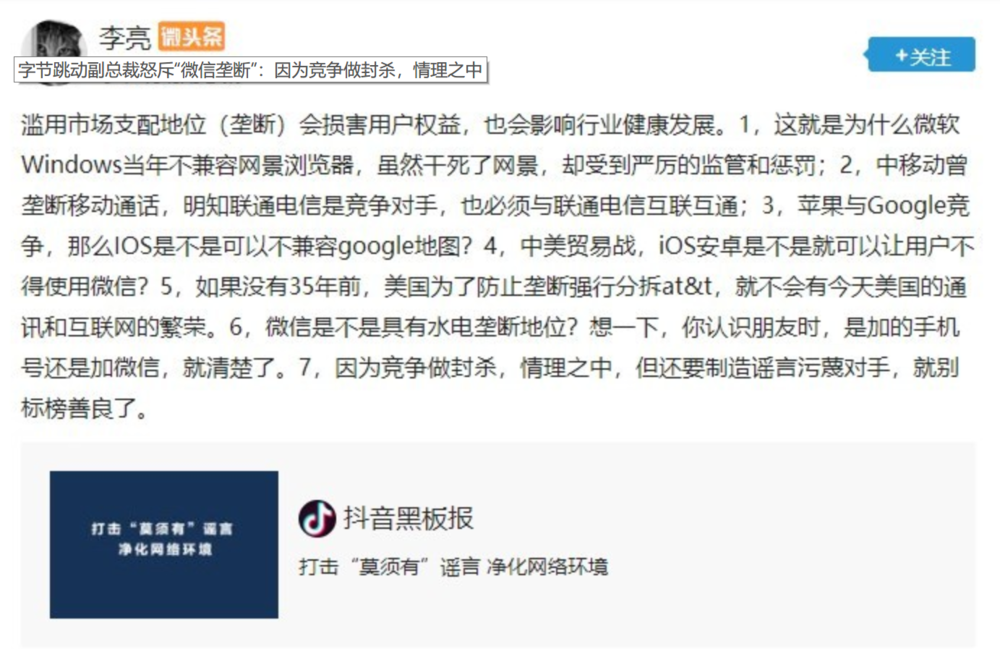 Wait for Tencent to respond.
Are koalas really imported?
@新浪科技【Netease Koala Canada Goose False Wind Wave Progress: Consumer Complaint Letter Open】 On January 25th, Ms. Line refused to provide self-incrimination for her in the case that she had provided valid counterfeit evidence for Netease Koala. The supply information did not fulfill the promise of a false ten-guarantee. She made a complaint to the 12315 institution in Hangzhou by telephone and reported on the alleged violation of the "100% authentic, fake one lost ten" advertisement. On January 27th, Ms. Line exclusively authorized the "China Consumer News" to publish her written complaint letter and report letter. Among them, the complaint letter introduced the beginning and end of the storm from the perspective of consumers.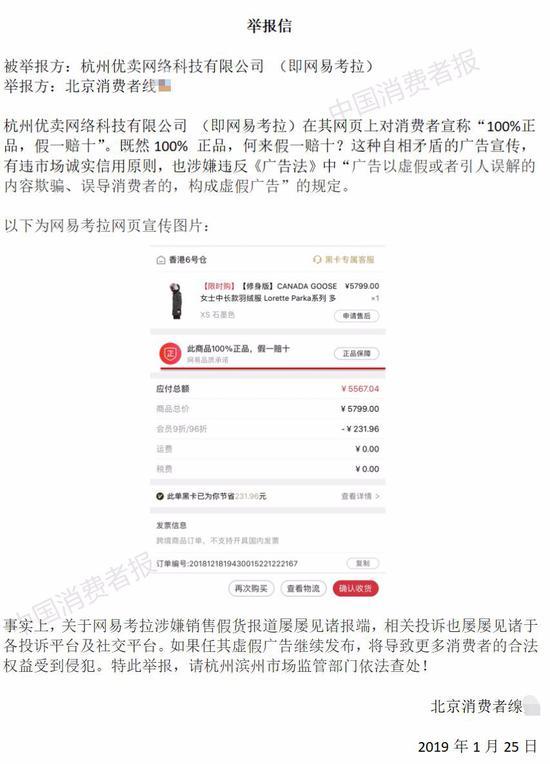 A disclaime
IT House [25000 miles short of American technology? Huawei China refutes rumors) recently, the media reported that the vice president of Huawei said at a forum for new employees that "we are still 25000 miles behind in technology with the United States." in response to this news, Huawei's Chinese authorities refuted rumors, saying that they had not published the following statements. It is hereby clarified.
The implication is that Huawei is leading?
Where's the future of the hammer?
@凤凰科技 [Hammer to do mobile phone will be made by today's headline decision? Insiders: There are new products in the second half of the year] On January 25, Bianews issued a statement saying that people close to the hammer revealed that the byte jump was 300 million yuan for the transaction with the hammer. In response to this, the byte beat (today's head parent company) replied that it was "unclear". However, insiders said that Hammer Technology will continue to make mobile phones, and it has already been established. It is expected that new machines will be released in the second half of this year. The person also revealed that in response to the requirement of bytebeat, Hammer Technology will change the company name and will not call it a "hammer." As for the specific name, it is still inconclusive.
Cherish what you have at the moment.
Major personnel changes
The State Council of China announced that the chairman of ICBC will be appointed chairman of the CSRC, and Liu Shiyu's chairmanship will be removed. It has been confirmed that he will serve as Deputy Secretary of the all-China supply and Marketing Cooperative Party Group and Director of the Cooperative.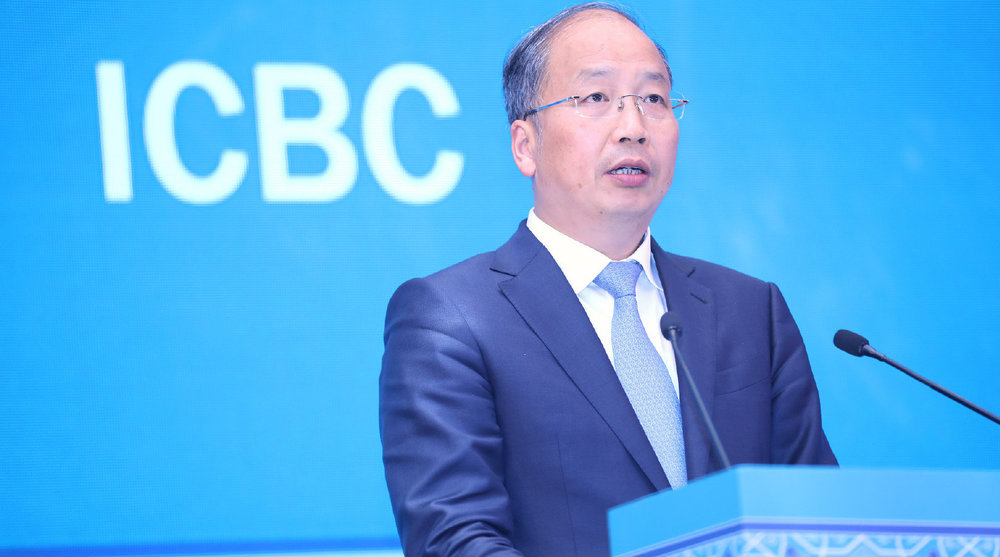 @金融界 [ICBC: Yi Huiman resigned as chairman of the Industrial and Commercial Bank of China] ICBC issued an announcement, Mr. Yi Huiman submitted his resignation to the company's board of directors on January 26. Due to the transfer of work, Mr. Yi Huiman resigned from the position of Chairman and Executive Director of the Bank, Chairman of the Strategy Committee of the Board of Directors and members. According to the relevant regulations, Mr. Yi Huiman's resignation took effect when it was delivered to the Board of Directors of the Bank. Mr. Yi Huiman confirmed that he has no disagreement with the Board of Directors of the Bank and that there are no matters related to his resignation that need to be notified to the shareholders and creditors of the Bank.
Can you lead the stock market against the wind?
Urban acceleration
@ China Securities Information [Shanghai has set up a new free trade zone with the strongest international competitiveness] Shanghai Mayor Ying Yong proposed in the "Government work report" that Shanghai will establish a new free trade experimental area this year. We will further promote the construction of free trade test zones. To the free trade area, which is recognized as the most competitive in the international market, we should implement the open policy and system with strong international market competitiveness, and build a special economic function zone with more international market influence and competitiveness. Related concept stocks are mainly China Trade Logistics, Shanghai Port, and so on.
@ China News Network [Master Plan of Hainan National Sports Tourism demonstration District] passed the review, The director of the Hainan Provincial Department of Tourism, Culture, Radio, Television and Sports, Sun Ying, revealed at a special press conference on "Economic work and Free Trade Zone Construction" at the second session of the sixth session of the Hainan Provincial people's Congress on the 27th. The master plan of the National Sports Tourism demonstration Zone, including horse racing, has been finalized by experts and is ready to be reported.
Can Hainan become an international tourist city?
Again recall
IT House [with a potential fire hazard, Maserati recalled more than 4300 cars in China] A few days ago, the State Administration of Market Supervision and Administration released news that Maserati (China) Automobile Trading Co., Ltd. filed a recall plan with the State Market Supervision and Administration Bureau. The recall of some of the 2014 and 2015 president, Geberit, will now be expanded to 4336 vehicles. A total of 3282 CEO cars will be recalled from March 22, 2013 to June 17, 2015, and 1054 from September 27, 2013 to June 11, 2015.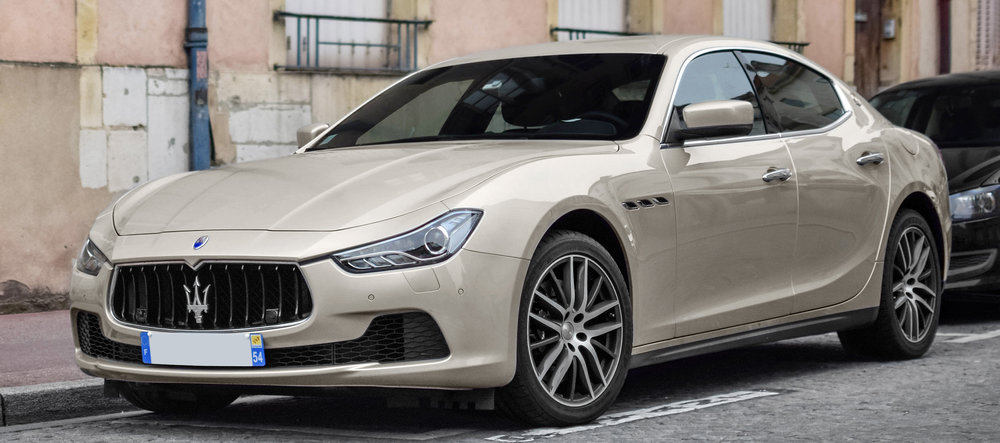 It doesn't seem to have anything to do with me.
Environmental protection is no small matter
@ Phoenix Technologies [Samsung phones and other products no longer use plastic packaging, but are turning entirely to environmentally friendly materials] Samsung Electronics said on Sunday that it would package many products, including mobile phones, tablets, home appliances and wearables, Change from plastic to green materials such as pulp and recycled / bio-based plastics. Samsung will start switching to new packaging materials in the first quarter of this year and will use only paper packaging materials certified by environmental groups next year.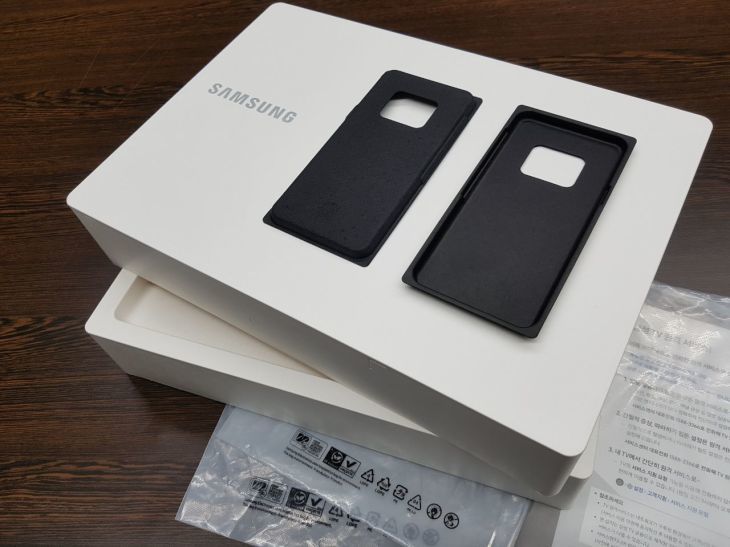 Xinhua News Agency [Germany may stop coal power by 2038] the coal withdrawal committee set up by the German government proposed on the 26th that Germany should close all coal-fired power plants by 2038 to completely eliminate coal energy. Germany's coal-fired power plant currently has an installed capacity of 45 gigawatts. Last year, Germany generated more than 40 per cent of electricity from renewable sources, surpassing coal for the first time.
It is worth encouraging.
Sleepy iPhone
@新浪财经[Intel earnings leaked Apple sales secrets] Intel CEO Bob Swan said that due to weak smartphone demand, last year's chip revenue was reduced by about $200 million. IHS Markit estimates that Intel's iPhone XS Max chip is priced at $17, and Intel's revenue last quarter was $200 million, which is equivalent to Apple's fourth quarter iPhone sales lost 11.8 million. Tech Insights estimates that the chip is priced at $23, and the iPhone is 8.7 million.
The new product is crucial this year.
Two big guys out of their own pocket.
@环球网 [Trump donated $100,000 in salary to study alcoholism] The White House said on the evening of 26th that Trump had paid $100,000 from his 2018 salary and donated it to the National Health Research Institute. National Institute of Alcohol Abuse and Alcoholism under the academy. US media reported that the president's brother, Little Fred Trump, died of alcohol-related complications in 1981. Trump often uses his brother's departure as a reason for not drinking alcohol or using recreational drugs.
Bill Gates said in an open letter last month that he intended to persuade the U.S. government to adopt advanced nuclear technology to curb climate change. Gates appears to be on the move, the Washington Post reports. He is lobbying the U.S. government. Citing congressional staff, the report said Gates told lawmakers to invest $1 billion in individuals and raise $1 billion of private capital to tie in with federal funding to support his Tara pilot program. Tara Energy was founded by Gates in 2006.
Finally, it is also a "dispelling".
Sun Yang wind wave
The Beijing News [statement issued by the China Swimming Association: the International Swimming Federation determined that Sun Yang was not in violation of the regulations] yesterday, in response to reports that foreign media Sun Yang was suspected of using illegal drugs and faced a lifetime ban, the China Swimming Association issued a statement. The FINA found that Sun Yang did not violate the FINA's anti-doping regulations, it said: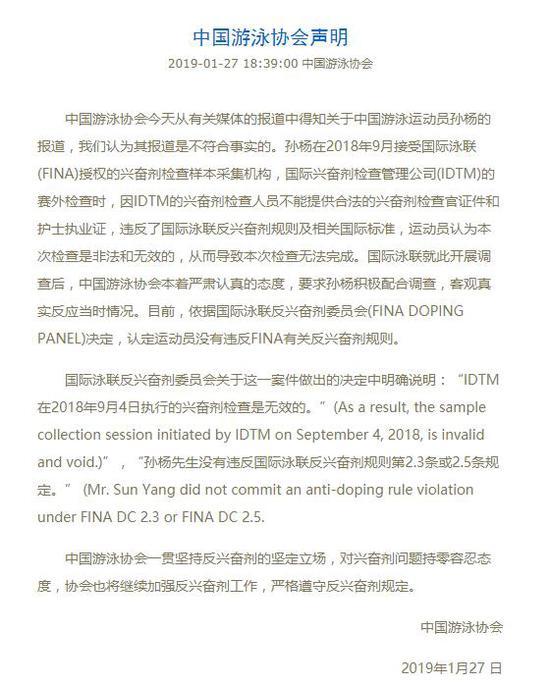 Don't listen to the wind or the rain.
Above, continue to refuel in the new week.
* The article is the author's independent point of view, does not represent the position of the tiger sniffing net. This article was published by I don't call Zelda authorized Tiger Sniff Network, and edited by Tiger Sniff Network. Reprint this article with the author's consent, and please attach the source (虎 sniffing net) and the link on this page. Original link: https://www.huxiu.com/article/283021.html
In the face of the future, you and I are still children, not to download the Tiger Sniff App and sniffing innovation!
Tiger sniffing morning paper byte beating vice president anger WeChat monopoly easy to meet succeed Liu Shiyu incumbent CSRC chairman