""
The chicken game is very popular among men, women and children. After dinner, come and go to bed. When you are bored, it is very suitable for leisure and entertainment.
This is an end game developed by a blue-hole game company. Later, Tencent has obtained the exclusive right of exclusive agency in China, and it also has a hand-to-hand tour.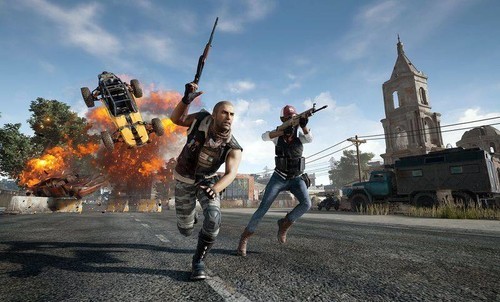 But this road is not good.
""
On September 30 last year, Tencent WeGame said on the official Weibo, "Good luck, ____ eat chicken? Stay tuned!", the microblog was quickly forwarded, and is considered to be Tencent won the "Jesus Survival" national service An important signal for the agent. Even though the Weibo was deleted in the near future, it still caught the attention of many domain name investors.
""
It is reported that the domain name qqchiji.com has been sold on the Internet at a high price of 123456 yuan, and the four-letter domain name grsn.cn is sold at the price of RMB 500,000 at the price of the easy-name one-port price...
However, Tencent eventually launched chiji.qq.com and grsm.qq.com..
trademark
According to a query made by China Trademark Network, PUBG applied for 104 trademarks related to "PUBG", including "PUBG", "PUBG" and so on. The registered party is PUBG Co., Ltd., explaining that Tencent not only owns the sole agency of < PUBG > China, but also owns the shares in Landong, a game company, and PUBG Co., Ltd. is a subsidiary of Landong. In other words, the company is also closely related to Tencent. The first trademark applied for by PUBG Co., Ltd. was registered in December 2016, when it registered a category 9 computer game software, an interactive video game program (recorded). And category 41 provides online interactive video games played on global computer networks.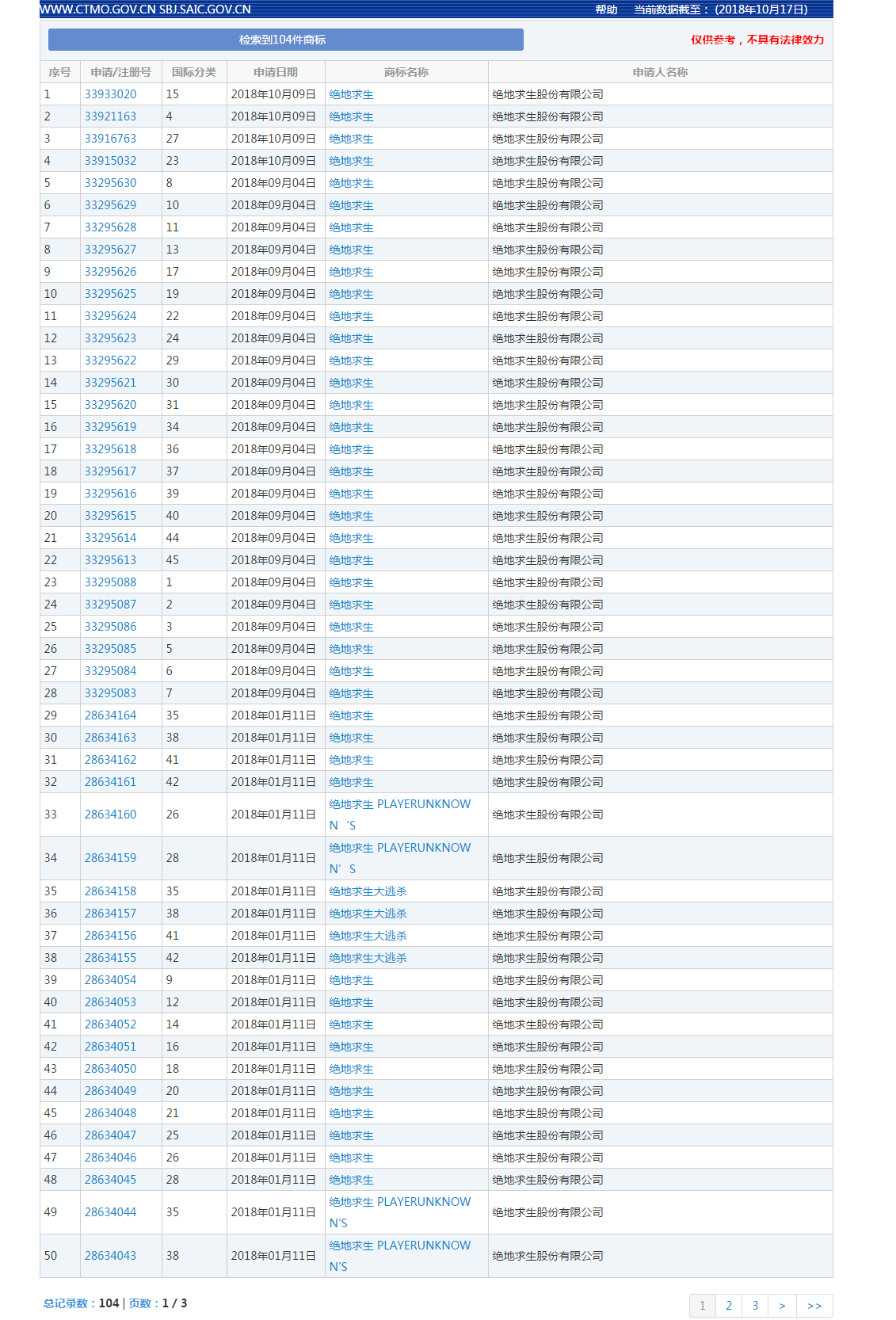 But after the game fired, the porcelain player appeared again. If there is a personal cybersquatting, there are enterprises that have been robbed, and they have been hit by porcelain for a while. Of course, Tencent is not easy to be bullied. Afterwards, some actions have been launched. Many of these trademarks have been invalidated, but still Some are still in the process of applying.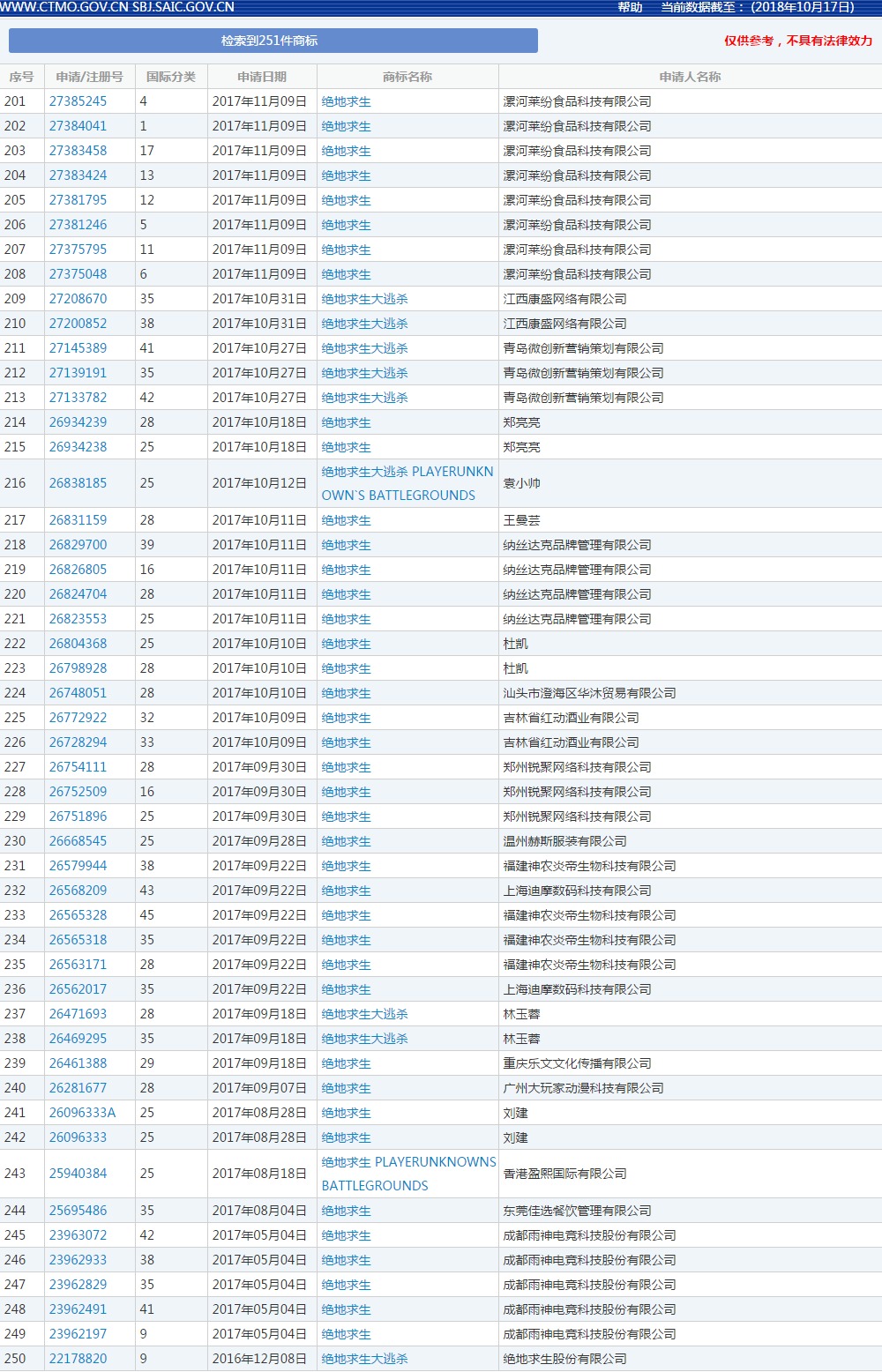 There are 286 applications for the "Chicken Dinner" trademark, but Tencent accounts for only 10. There are "Chicken Glory", "Chicken Dinner Assistant", "Chicken Dinner Alliance", and 14 "Chicken Dinner" trademarks are registered by PUBG Co., Ltd. And touch porcelain is also a lot of patterns, "Chicken Myth," Chicken Dinner 98k "," Chicken Dinner Kid "and so on.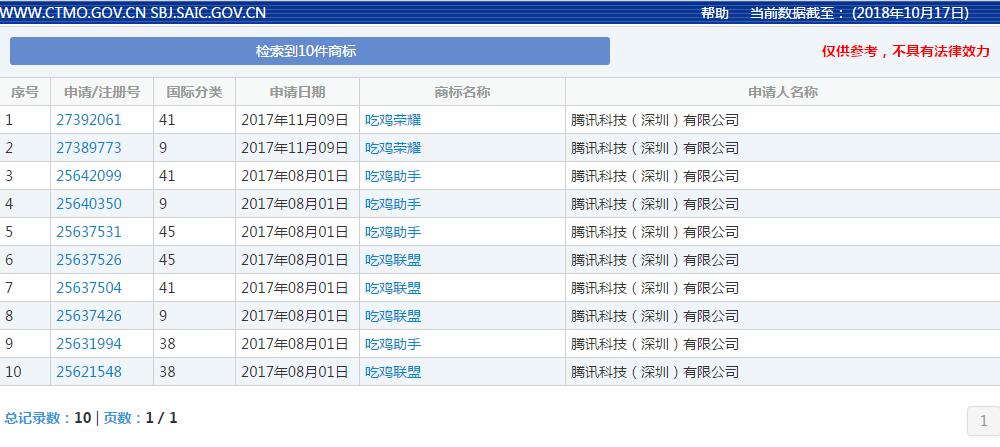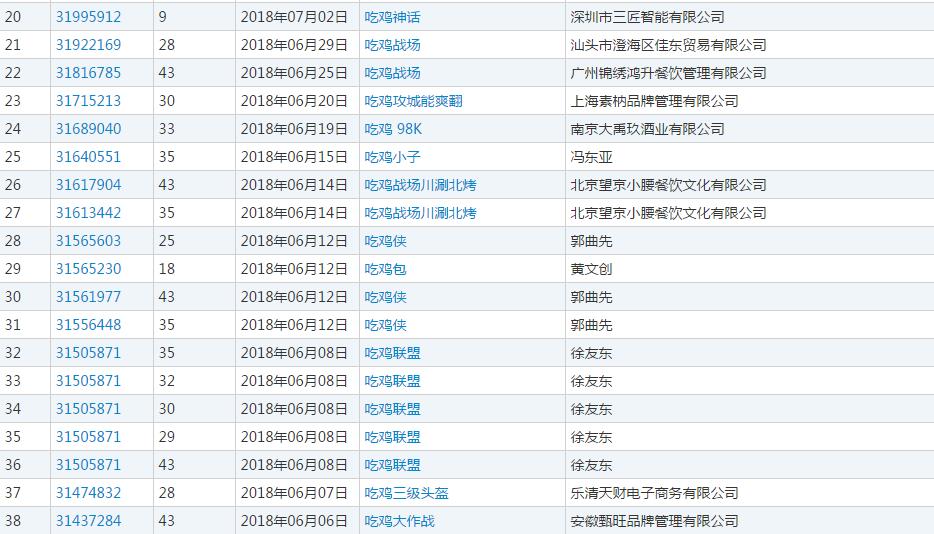 There are also 33 "98k" related registrations, that is, you can't see Tencent.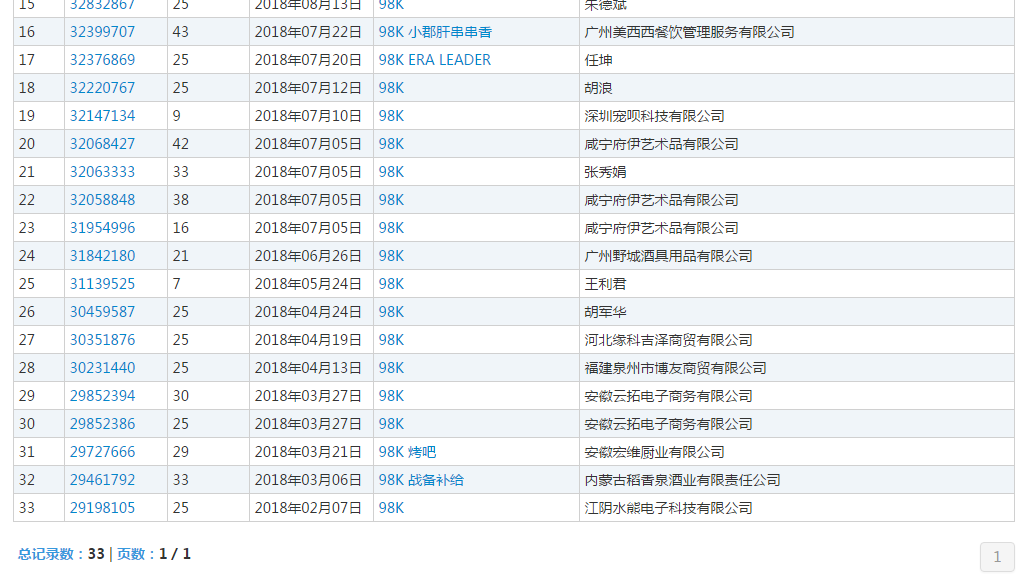 copyright
PUBG's popularity has led to the imitation of many game companies. NetEase, who first began to emulate, launched the Wilderness Operation and Terminator 2. Later, Blue Hole sued NetEase for copyright infringement in California. NetEase copied some important elements of PUBG without permission, such as: buildings, landmarks, loaders, weapons, costumes, quality squares and ring-shrinking mechanisms. The game also uses PUBG's iconic "Great Bitch, Chicken Dinner tonight" slogan, and both games use the slogan in their advertising campaign. NetEase is required to release all versions of Operation Wilderness and Terminator 2 and compensate $15 million.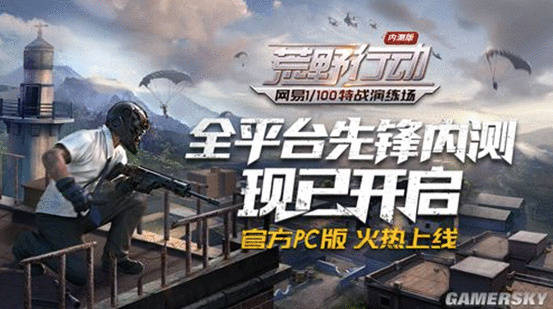 And at present, PUBG again encountered twists and turns.
Tencent President Liu Chiping in this year's Q2 earnings call referred to in the regulatory "green channel", has been closed.
"Green channel" refers to "Payment Interface Technology Test", "Allows the game to go online to test related operations and technologies, and the charging interface test can be included in the technical test range, but the game recharge revenue must be returned one month later. Otherwise, it is illegal." That is to say, even if the game product is commercialized with the "green channel", if the version number has not been reinstated within a certain period of time, theoretically, it cannot make money from the user.
According to some people, Tencent's mobile games (PUBG) bear huge losses every month, hundreds of people's team of manpower, supporting tens of thousands of DAU servers and other costs, but no user pay revenue. While others dispute the loss figure, the loss itself is self-evident. A senior executive in charge of marketing and issuance at a large gaming company said the promotion of < PUBG > had been suspended after continuing losses.
""
Tencent's share price has been hovering around HK $280 for a week or so, and the market does not seem to have much confidence or patience in the upcoming Q3 results. The tightening of public opinion, the loss of market dividends, the limited sources of funds, the cost of purchases and channels continue to rise, competition is increasingly fierce, perhaps < PUBG > things are only a microcosm.
The article was published by an individual author at the Intellectual Property Portal and represents only an individual's independent view and does not involve an IP portal. If you need to reprint, you must contact the author's authorization to agree and indicate the source of the reprint.
Games Green Channel close Tencent PUBG Survival Calendar twists and turns.