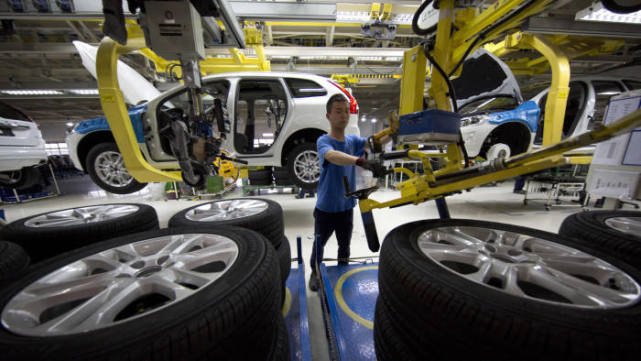 According to foreign media reports, Volvo Cars has signed a multi-billion dollar agreement to buy electric car batteries from two leading Asian battery manufacturers. The agreement will last until 2025.
The deal with China's Ningde era and South Korean chemical group LG Chem is the latest deal for automakers to ensure battery supply for the future.
Volvo Cars CEO Hakan Samuelsson will announce the deal at the UK Automotive Future Summit in London on Wednesday.
Volvo hopes that by 2025, half of the cars it sells will be fully electric. That means the company will sell about 500000 battery cars a year over the next five years.
"We need these two battery suppliers because they produce a lot of money," Samuelsen told the media ahead of the meeting. Volvo ordered "roughly the same number of batteries as it did last year," he added.
Jaguar Land Rover and Bentley's CEO will also speak at the summit on Wednesday. British Business Secretary Greg Clark will also speak at the meeting.
Carmakers are scrambling to secure battery supplies to support their planned growth in electric car sales as they face growing demand for electric vehicles and stricter carbon emissions regulations around the world.
High quality large battery supply is limited, Ningde era, LG Chemical, Samsung SDI and Panasonic are the world's largest suppliers of batteries.
Volkswagen, which aims to sell 3 million electric vehicles a year by 2025, will spend 50 billion euros to secure battery supplies, while Daimler will spend 20 billion euros over the next 10 years.
Volvo said that every new model will use hybrid or power-driven technology since the beginning of the year. Its first full-battery car will be an electric version of the XC40 SUV.
The use of Ningde era and LG Chem's batteries provides Volvo with flexibility and allows Volvo to evade risks.
Volvo currently buys batteries from LG for hybrid models, accounting for about 10 per cent of Volvo's sales.
Under the new agreement, LG Chemical and Ningde will provide battery modules to Volvo, which will be assembled into batteries at its own plant.
In general, car manufacturers expect battery packs and the vehicle manufacturers they drive to be as close as possible due to the weight and transportation costs of the battery pack.
Volvo has built the first battery assembly line at its plant in Ghent, Belgium, where the first electric XC40 will also be produced.
The batteries will also be used in Volvo's Polestar, the electric car sub-brand launched by the company last year, but these batteries will not use its parent company Geely's car or its other car brands such as Lotus and Lin. Ke and so on.
The deal allows Volvo to buy the latest battery technology provided by the two companies, not just those currently available. But the agreement does not cover the next generation of battery technology, such as solid-state batteries.
Volvo car nander time lg chemistry sign electric car battery supply protocol