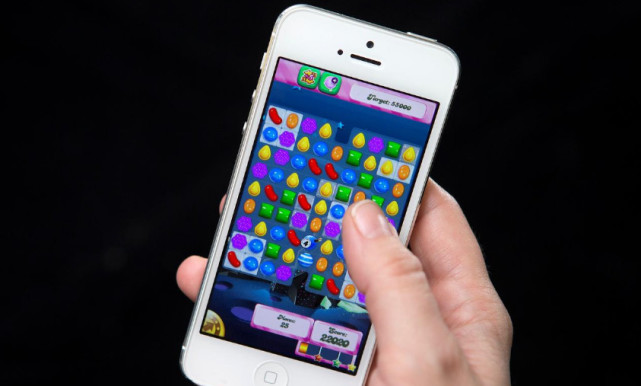 According to foreign media reports, a report on Thursday showed that the average age of video game players in the United States is 33 years old, they prefer to play games on their smartphones. Moreover, in 2018, their spending on video games was also large, up 20% from a year ago and 85% more than in 2015.
As the annual study by the American Entertainment Software Association (ESA) was released, more and more American families began to rethink how to limit children's time to play games and how to allocate their entertainment budgets in the age of streaming.
According to the report, in 2018, American adults spent $43.4 billion on video games, mainly for game content, not hardware and accessories. In paid games, Call of Duty: Black Ops III, Red Dead Redemption II and NBA 2K19 are among the best-selling games in the game. Forefront, but the list does not include free games like Fortnite.
Stanley Pierre Louis (Stanley Pierre-Louis), acting president and chief executive of ESA, said: "the game has an important resonance with American culture. That is why it has become the most important form of entertainment today. "
Nearly 65 per cent of American adults (more than 164 million) play games. The most popular type of game is casual games, with 60 percent of players playing games on smartphones, but about half of them also play games on personal computers and dedicated game consoles.
According to the above figures, more than 164 million American adults spent $43.4 billion on video games in 2018, which means that each adult American gamer spends an average of $265 on games.
Parents are limiting their children's screen time and using video game ratings to screen content, according to the study. 87 percent of parents require permission to buy new games.
About 46% of gamers are women, although their favorite games are different from male players.
Female players between the ages of 18 and 34 prefer the "candy shredding legend" (Candy Crush), "assassin creed" (Assassin's Creed) and "Tomb Raider" (Tomb Raider) games, and play games mainly on smartphones. Most male players play games on game consoles, and their favorite games are Ares (God of War), < Madden NFL > and Fortress Night.
Generation X, 40 to 54 years old, prefers to play Tetris, Pac-Man, Call of Duty, Forza and NBA 2K.
Baby boomers from 55 to 64 years old like to play Solitaire and Scrabble, while female players tend to play Mahjong and Monopoly. .
According to this report, gamers are no longer inclined to live a sedentary, sedentary life than other Americans.
Americans will soon have more ways to play video games.
Apple is preparing to launch a game subscription service, and Alphabet's Google has also announced a video game streaming service.
These new gaming streaming services will pose a challenge for well-known video game developers, such as Apex Hero, (Apex Legend) 's art company, and < League of Legends > (League Of Legend) 's Riot Games,. Counterterrorism Elite (Counter-Strike) game developer Valve Corp and the owners of call of Duty and candy shredding legends.
Ipsos conducted the study for ESA, which surveyed more than 4000 American players.