""
1
On December 4, 2017, Apple CEO Cook and Meituan CEO Wang Xing ate together at a Shanghai fried shop called Big Huchun. Wang Xing demonstrated mobile payment scenarios such as ordering, checking out, and picking up food from his mobile phone. This is a Chinese-style application innovation.
Speaking at the previous World Internet Conference in Wuzhen, Cook said that since Apple entered China, 5 million jobs have been created in China, and 1.8 million Chinese developers have earned 112 billion yuan in total through App Store. To become the world's greatest.
Cook will also see Dai Wei of the small yellow car and Liu Qing who travels by Didi. These companies and people are regarded as Internet heroes in China, and their entrepreneurial background is popular among Apple and Android phones.
On January 9, 2007, at the Moscon Exhibition Center in San Francisco, Apple released the first generation of iPhone, Jobs: "Apple wants to redefine the phone today."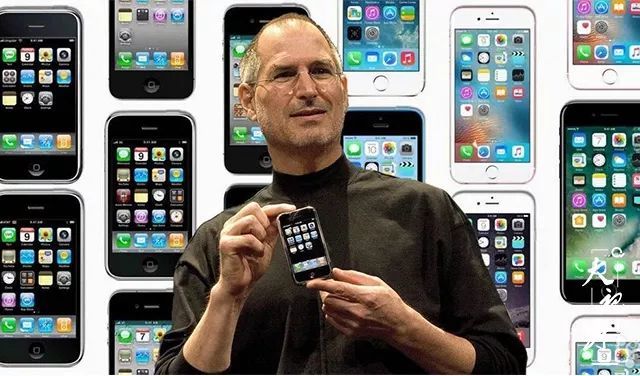 In 2008, Apple released the first iPhone 3G that supports 3G networks, and the App store was added to the system. In 2009, Apple released the iPhone 3GS, "S" for speed, which is also the first iPhone product introduced in China.
Almost at the same time as Apple, a smartphone based on an open Android operating system was born. In November 2007, Google formed an open mobile phone alliance with 84 hardware manufacturers, software developers and telecom operators, and soon released the source code for Android. In October 2008, the first Android smartphone was released.
This is the mobile Internet for 10 years. From China's WeChat, today's headlines to Uber and Airbnb in the US, the mobile Internet has created too many miracles and heroes.
I don't want to go to these legends anymore. What I want to write is another story about the tribe associated with the Apple value chain, the component supplier for Apple phones. They are unknown, but they are also heroes.
After eating the stew of Shanghai Baozipu, Cook went to Kunshan, which has been ranked first in China's top 100 counties for more than a decade.
"We visited our partner Lixun Precision in Kunshan. Their superb factory integrates great craftsmanship and thoughtfulness into the manufacture of AirPods. Chairman Wang Laichun has created a culture of excellence based on people. We are very happy to cooperate with them! "
On December 4th, Cook sent such a Weibo.
""
""
With 55,000 employees, Lixun Precision is the largest connector company in China. In 2018, the net profit attributable to shareholders of listed companies was more than 2.7 billion yuan. It is expected to be between 566 million and 632 million yuan in the first quarter of this year, an increase of 70% to 90%.
Wang Laichun's story is no less inspiring than any Chinese entrepreneur.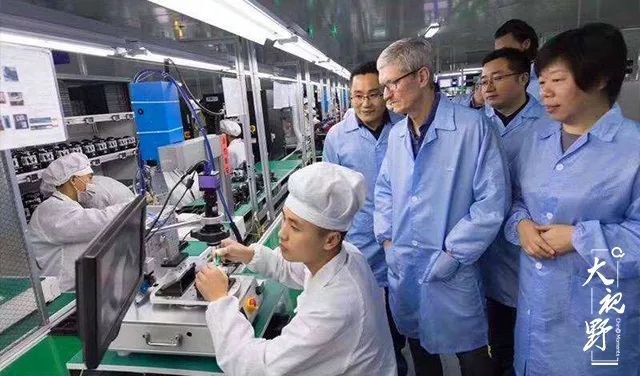 Wang Laichun (first right) to accompany Cook
That was in 1988, Gou's Foxconn plant in Shenzhen, to Chenghai in eastern Guangdong, Chaozhou, Fengshun area to recruit women workers. Chenghai County Huaize Village farmer Wang Laichun was admitted. She was born in 1967 and worked at home after graduating from junior high school.
Wang Laichun became a plug-in for Foxconn's "Shenzhen Ocean Electronics Plug-in Factory" and she is also one of Foxconn's first 150 employees in the mainland. At that time, the conditions were extremely poor, and water and power were often stopped. More than 100 women workers slept on a large shop, and the fans blow hot air. After stopping the water, brush your teeth and wash your face. You must carry the washbasin to the village one kilometer away. Take a shower and shower, and go to the cabin left by a nearby construction site. After the power outage, once the electricity comes, no matter what time, you must go back to the workshop and keep up the progress. Some people did not do it, Wang Laichun not only persisted, but sometimes secretly climbed up to work overtime in the middle of the night.
Ten years later, Wang Laichun has been promoted to the highest rank of the mainland staff - the head of the class. Guo Taiming's personal management and the way she talked about her teachings profoundly affected her. She said that in order to complete the work on time, Guo Taiming personally rushed to the production line, rolled up his sleeves and operated the machine, and did not sleep for three days.
In 1999, 32-year-old Wang Laichun left the company to start a business. She and her brother Wang Laisheng bought Hong Kong Lixun Company, made electronic connectors, connectors, and received support from Foxconn to become its supplier. In May 2004, Lixun Precision Industry Co., Ltd. was formally established.
Lixun Precision entered the Apple industry chain in 2011, and later entered the field of automotive connectors, wearable devices and smart home, mobile audio frequency modules. It is headquartered in Dongguan, with manufacturing bases in several provinces and cities, and R&D centers in Dongguan, Kunshan, Taiwan and the United States. Wang Laichun hopes that the future of Lixun Precision can realize the "intelligent interaction between equipment and equipment, and the intelligent interaction between equipment and people", and realize the all-round development of "machine, electricity, sound and light".
3
""
In addition to Wang Laichun, Zhou Qunfei of Lansi Technology and Lin Huiying of Berne Optics, both companies are doing mobile optical screens.
Like Zhou Laichun, Zhou Qunfei is a farmer girl who is uncompromising. In 1970, she was born in a small mountain village in Xiangxiang, Hunan Province. She went to Shenzhen to earn a living in the late 1980s. In the daytime, I work in the watch glass processing factory, and I read the evening school at night. In the factory, I often volunteer to help the accountant invoice, copy the water account, and also test the customs broker, self-study mastered the screen printing technology. In 1993, Zhou Qunfei and seven relatives rented a three-bedroom, one-bedroom private house in Baoan, and started a fund venture with 20,000 yuan. At the beginning, I started to do screen printing. In 1997, I bought several grinding machines and copying machines, and found a small workshop to open the process of glass cutting, trimming, polishing, silk screen printing and coating to form a watch glass production line and make glass. Case business.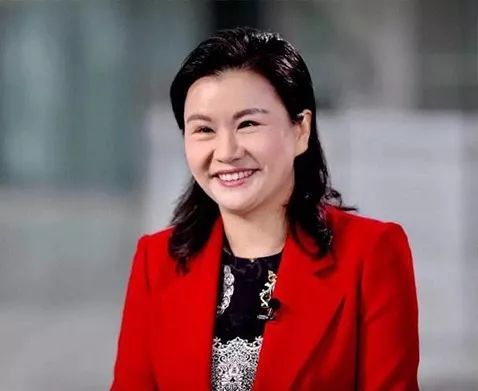 In 2003, Zhou Group was set up to set up a blue-wave science and technology to focus on mobile phone protection. In 2007, in order to solve the screen light transmittance problem of multi-point touch technology in the application, in China, the company was looking for suppliers, and finally selected the blue-wave technology. On March 18,2015, the technology of blue-wave technology landed on the GEM.
Lin Huiying is a Hong Kong native. She and her husband, Yang Jianwen, jointly own Berne Optics Co., Ltd. Bourne Optics is one of the largest suppliers of electronic protective screens for Apple and Samsung mobile phones. Yang Jianwen has a special significance for the Hong Kong business community, that is, he is the first person to break the top three real estate developers in Hong Kong for 20 years (Bloomberg Billionaire Index, 2017).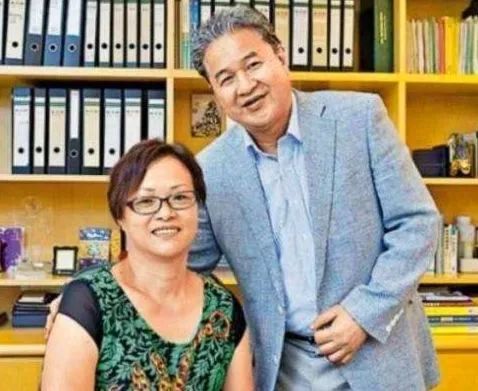 Yang Jianwen started his business from Hong Kong to Shenzhen in the early 1980s. In 1986, he set up a metal shed in a factory in a brick factory in Henggang Street to produce a watch glass. Later he innovatively used glass instead of film to make a mobile phone screen. This is unique in the industry.
""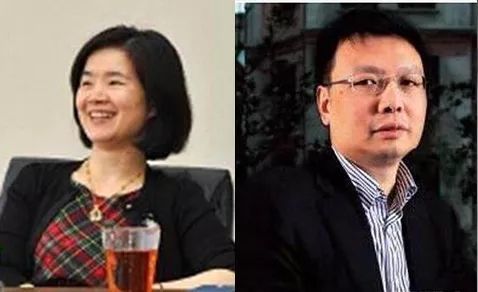 Pan Zheng-min set up his own business, but his father, Pan Zhonglai, was his father. Laopan was a technical developer of a hardware factory in Changzhou City of Jiangsu Province in the 1980s. Because of his work, he came into contact with the electromagnetic responders imported from Japan and used them in alarms, toys, alarm clocks and other products. He wanted to break Japan's monopoly on the product. After years of research, he found that the key was how to wrap the independent coil, so he reflected to his superiors that he hoped that the factory would develop in this direction, but it was rejected. Old Pan, take out all the bottom of the house, but also borrowed money, set up an electronic equipment factory, after several twists and turns, finally built China's electromagnetic responders, instead of imported products.
In 1993, Pan Zhengmin, who graduated from normal school, resigned from his teacher's public office. According to his father's plan, he and his wife Wu Chunyuan set up a factory in Tianan Industrial Village from Changzhou to Shenzhen, where they were engaged in the research and development and production of micro-acoustic equipment. As soon as Motorola launched the flip phone, Pan saw the opportunity for a miniature loudspeaker, so he made a sample, took an interpreter to the United States, visited Motorola, and had a closed door. He came back to improve, four times in two years to visit Motorola in the United States, none of the gains. Motorola's original Japanese supplier was reluctant to improve, giving him a chance to develop a new product within 15 days. Pan Zhenmin and his father went to Nanjing University to find the help of authoritative experts, handed over the new micro-speakers on time, and from then on into the fast track of development.
""
Since the iPod in 2001, Foxconn has become Apple's most important production partner. In the entire Apple industry chain, regardless of iMac, iPad, or iPhone, Chinese companies have been densely packed.
Apple CEO Cook is a master of supply chain in the world of business. In December 2017, in addition to going to Lixun Precision, he also went to Shenzhen to see another supplier of Apple, camera component manufacturer Ou Feiguang (002456, SZ). He said on Weibo: Oufei Technology applied amazing and ingenious ideas in the production process of the iPhone8 and iPhoneX front-facing cameras, and learned it at close range.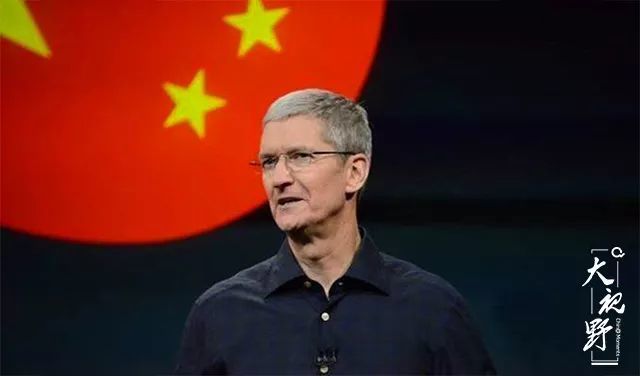 ""
""
The 41 Chinese and Hong Kong companies listed by Apple are: AAC Technologies, Bourne Optics, BOE, BYD, Cathay Pacific, Chengdu Hongming Shuangxin Technology, Shantou Ultrasonic Printing Board, Zhongnan Chuangfa, Kasmo Industry , Gao Wei Electronics, Chuangliang Technology, Goer Acoustics, Guangdong Yidun Electronics, INB Electronics, Dongguan Jiebang Industry, Changjiang Electronics Technology, Jilin Liyuan Refining, Jinlong Electromechanical, Zhongshi Weiye Technology, Kunshan Kesen Technology, Lansi Technology , Lianfeng Group, Lixun Precision, Leading, Shenzhen Meiyingsen Group, Oufei Technology, Kaicheng Technology, Shandong Innovation Metal, Desai Battery, Shenzhen Fuchengda Technology, Shenzhen Xinwei Communication, Shenzhen Yutong Technology, Xinwangda, Suzhou Dongshan Precision Manufacturing, Suzhou Jiayi Electronics Industry, Jinqiao Aluminum, Dongjiang Group, Tongda Group, Yingshida, Zhenghe Group.
There will be a number of omissions, such as high-tech electronics, which are listed in Hong Kong, which are the Chinese-based companies, but are largely accurate.
These 41 companies, I have only been to BYD. A little combing of Wang Laichun, Yang Jianwen, Zhou Qunfei, and Pan Zhengmin's entrepreneurial experience can not help but sigh, China's entrepreneurial spirit is too vigorous, too tough, China's manufacturing environment is really rare!
Why don't I know about companies with annual profits of hundreds of millions or even billions?
The objective reason is that they do not directly face the end-consumers, to provide components and other intermediate products, generally low-key. But subjectively, I should be affected by the so-called "smile curve" of "matching and subcontracting = low added value = low level", and I am not interested in the ecology of this industry.
""
Why on earth is this? From my preliminary research, they all have the technical innovation ability, the integration service ability, represents the industry standard.
Like Lixun Precision, the earliest enterprise that is a connector, seems to be very low-end, but the company is deeply involved in the development of the Type-C standard (the hardware interface specification for Universal Serial Bus), and the Cable and Connector products that have obtained TID certification have become more and more 20 items. The company has more than 1,000 invention patents, utility model patents and design patents. From parts to accessories, from modules to smart products, from low-speed to high-speed, from wired to wireless, from copper to light, Lixun Precision continues to innovate and transform, providing a full range of design and manufacturing integration services for consumer electronics products. Smart Connected Solution Providers are moving in the direction.
Like Berne Optics, founder Yang Jianwen first realized that mobile phone plastic panels are easy to scratch and full of fingerprints, so they made a breakthrough in the synthesis of glass materials, replacing the plastic panels with glass panels. In 2004, his products gained the attention of Motorola, and since then the mobile glass panel has become the main business of Berne Optics. In recent years, Bourne Optics has continued to innovate in high-end products such as 3D curved glass mobile phone panels, sapphire mobile phone panels, and capacitive touch screens.
After reading some cases, I realized that "manufacturing is creation." All Chinese suppliers have a variety of innovations and creations in manufacturing, some are technical, some are crafts, some are materials, and some are synthetic and innovative. This makes Chinese suppliers not only have the best quality and cost performance, but also irreplaceable. That is to say, leaving China suppliers, Apple can not have a better choice.
Of course, compared with some of Apple's US, Japanese, and Korean suppliers, China still has gaps in integrated circuits, memory, RF transceivers, and sensors. But overall, Apple's dependence on Chinese suppliers is growing. Chinese suppliers' profit from the Apple supply chain is also increasing.
China's parts suppliers and agents have made innovations so that brands like Apple can't do without them, so that Apple's product performance depends on their level of excellence, which forms a real need for each other. Apple is leading the industry, while China is bottoming up for this industry, and China is also the foundation for this industry.
Goldman Sachs reported last year that if Apple moved all of its production and assembly to the United States, its production costs would increase by 37 percent. And it won't come true. Even if the Chinese factories of American companies are completely withdrawn to the United States, iPhone production and assembly will not return to the United States, because only a few of the factories that produce and assemble Apple in China are owned by American companies, and most of them are from mainland China. China Taiwan and China Hong Kong, as well as Japan, South Korea, Germany and other countries.
Deutsche Bank's report said that assuming that Sino-US trade frictions intensify, China's export to the US industry chain may only be part of it. Because other countries do not have enough skilled labor and infrastructure to replace China, at least in the short term. Simple goods with low value may be eliminated, but more complex, more competitive products from China may still remain in China.
""
In recent years, Apple's market share in the Chinese market has been declining, domestic mobile phone brands have risen strongly, and the supply chain relying on domestic brands has also risen. Many supply chains and Apples are coincident. That is to say, Apple's Chinese suppliers are also serving domestic brands to hedge against the risk of Apple's decline.
In order to have more ambitions, there are heroes everywhere.
The popularity of the mobile Internet in China is much more than BAT's credit. We don't know the names of countless heroes. The thousands of Chinese workers on the assembly line are also heroes of the mobile Internet.
A profound change is taking place in the connotation of Chinese manufacture. If we think Apple is one of the best products in the world, as printed on Apple's phone, it's designed in California, mainly made in China. Most of the parts are also made in China. Obviously, China's manufacturing capacity is one of the best in the world.
Needless to emphasize, everyone understands the importance of openness. Almost all Chinese suppliers have benefited a lot from Apple and have leapt to a new level. Leading us with world-class quality concepts, technical standards, and environmental protection requirements. From the years of P&G, later BMW, to Apple, all of them have boosted the capabilities of Chinese suppliers, and these capabilities will serve more Chinese companies. Growth.
The heroes in China's manufacturing prove the value of human capital and prove the effectiveness of China's business environment. The "Dragon Elephant War" between China and India has always been a topic of concern to the world. Many people cited that the proportion of Indians who hold executives in Silicon Valley Internet companies is much higher than that of Chinese people. This is indeed worth considering. But another problem is that India has many outstanding elements and has developed very well in the United States. Why can't it build strong manufacturing capabilities in India?
Finally, I went back to the issue I mentioned in several articles recently, which made the market play a decisive role in resource allocation. An apple, a hero everywhere, such an industry chain is not planned in advance. Wang Laichun, Zhou Qunfei, a farmer, a teacher like Pan Zhengmin, who would think of a "small person" to create a big business? Shenzhen and Dongguan were still a barren land decades ago. Who would have thought that this is not the Beijing-Tianjin-Shanghai, but the world's most complete ecological cluster of electronic industry processing and manufacturing, interlocking, and highly efficient. Unbelievable? !
These unimaginable vitality, under the guidance of consumer preferences and market price signals, are generated naturally through competition, cooperation and innovation by entrepreneurs themselves, from the bottom-up to the bottom-up, under the guidance of consumer preferences and market price signals. People's creative spirit will be mobilized by the market, inspired by the yearning for a better life. The true meaning of economic freedom is very simple, is the confidence in people's right to self-choice.
All miracles can happen as long as the vitality of creativity is unimpeded.
Reference materials:
1. < she is a faithful apprentice to Gou, who stole a teacher at Foxconn for 10 years and is worth 11.3 billion after she set up her own door. 'Jing Wenjing, AI Finance and Economics
""
This article from the micro-channel public number: Qin Shuo circle of friends (ID: qspyq2015), Author: Qin Shuo
""
In the face of the future, you and I are still children, not to download the Tiger Sniff App and sniffing innovation!