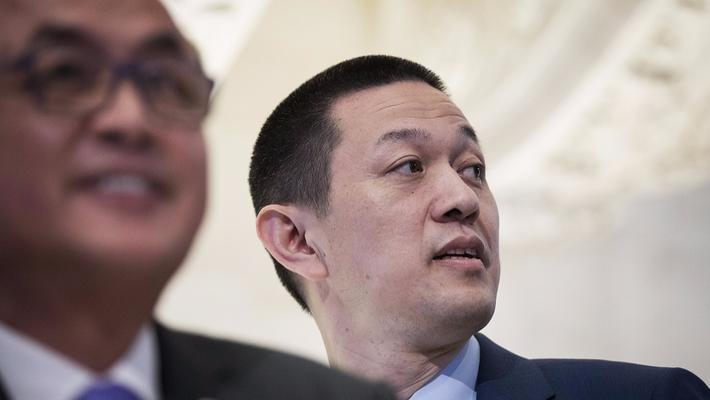 Problem map from visual China
Good morning.
A new week has begun, and everything is starting to go smoothly. Now let's look at the big and small events that happened between the past weekend and last night.
Huada gene: "140000 Chinese gene big data" project without foreign co-operation
@澎湃新闻[Hua Da Gene: "140,000 Genes" Project No Foreign Organization, Foreign Authors Consultant] A few days ago, the Shenzhen Stock Exchange issued an inquiry letter to the domestic gene sequencing industry leader Huada Gene (300676), requesting explanation The impact of the administrative punishment of the Ministry of Science and Technology on the company's production and operation, the rectification measures and effects adopted by the company; and whether the "140,000 Chinese Gene Big Data" project has cooperation with foreign institutions or individuals, and whether it complies with relevant laws and regulations.
On the evening of October 28, Huada Gene responded to the inquiry letter. Huada Gene said that, first, the "140,000 Chinese Gene Big Data" project has no foreign cooperation agencies. The foreign authors who are the authors of this paper are not involved in any analysis of the original data. They only give intellectual contributions in scientific research ideas and algorithm design. The original data of the project are stored in the Shenzhen National Gene Bank, and the project analysis work. They are all completed in China by the Chinese research team.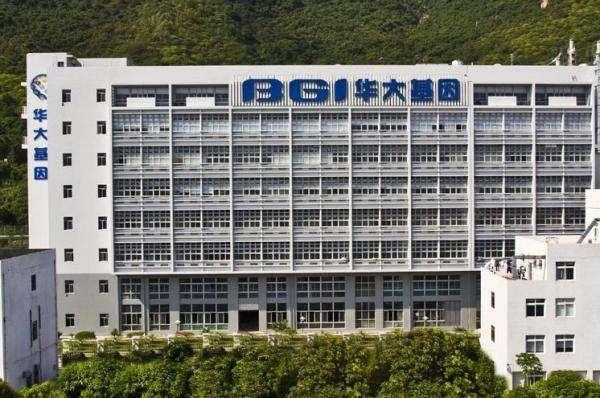 Jianghuai factory is better than Porsche? Li Bin: just emphasizing the advanced nature of the new factory
@虎 sniffing recently, Li Bin said in an interview: "The Porsche factory is definitely not as good as the Jianghuai factory (where Weilai is founding). Jianghuai completely designs the production line according to Weilai's technical requirements. Don't think that I am nonsense. Eight, because I have visited."
Yesterday evening, Li Bin sent a friend circle to respond to the statement that "Jianghuai factory is stronger than Porsche":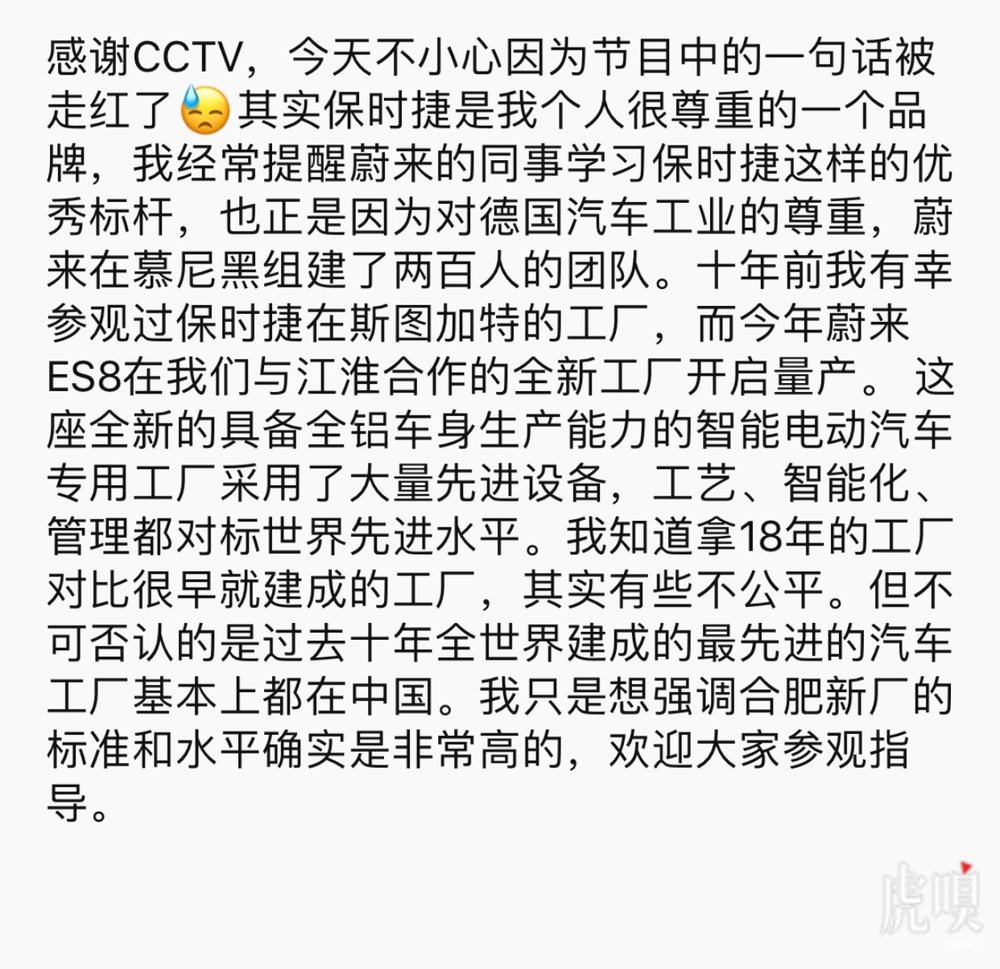 Liquor three giants make new achievements
Securities Times e Company [the three major liquor giants revealed that the third quarter profit growth rate of Moutai, Guizhou Province, was only 2.71% in the third quarter] on the evening of October 28, Moutai, Guizhou Province, Luzhou Laojiao and Wuliangye three A-share liquor giants have announced three quarterly reports, the three companies in the first three quarters of revenue net profit achieved year-on-year growth.
In the first three quarters, Guizhou Maotai realized a revenue of 52.242 billion yuan, up 23.07 % year on year. Net profit was 24.734 billion yuan, up 23.77 % year on year. Earnings per share 19.69 yuan. The point is that in the third quarter of this year, Guizhou Maotai's net profit increased by only 2.71 % year on year. The other two liquor giants also made achievements: Luzhou Laojiao's revenue in the third quarter was 2.84 billion yuan, exceeding the market expectation of 2.66 billion yuan, and its net profit in the third quarter was 7771.6 million yuan. Wuliangye's net profit in the third quarter was 2.38 billion yuan, up 19.6 % year on year. Revenue in the third quarter was 7.83 billion yuan.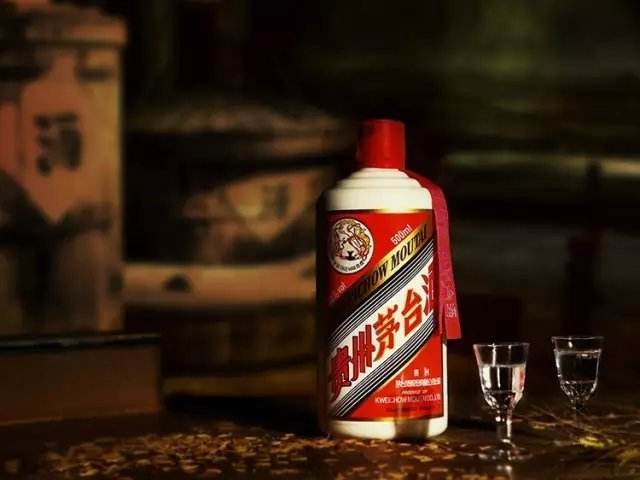 Baytone may have to open an IPO
@TechWeb[Electric car manufacturer Betting considers IPO to raise funds for expansion business] According to foreign media reports, electric car manufacturer Byton CEO and co-founder Carsten Breitfeld told the German Automotive Weekly that it is possible An initial public offering (IPO) to raise funds for expanding operations.
Breit Feld said that before going public, Baton would seek another round of financing from private investors and then start manufacturing cars. Breit Feld has served at BMW Group for more than 20 years and served as Group Vice President for more than 10 years. Baton had previously said that the pre-production of the first mass-production model will be realized in the first half of next year and will be officially listed in the fourth quarter of next year.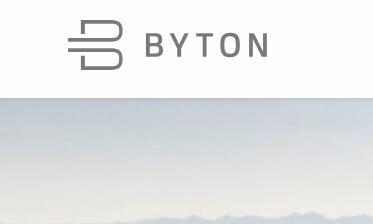 Midea Group and Little Swan A resumed trading today
@网易财经[Beauty Group, Little Swan A resumes trading tomorrow] Midea Group, Little Swan A replied to the Shenzhen Stock Exchange yesterday (October 28), using the average price of 20 trading days before the pricing benchmark as the exchange price of the merger. The pricing basis is fair to reflect the value of both parties, meets regulatory requirements and comparable trading practices, and is reasonable. Both companies' stocks will resume trading on the 29th.
IBM spent $33.4 billion to buy a "Red Hat"
@ Sina Science and Technology [ the largest acquisition in IBM's history, the acquisition of Red Hat for US $ 33.4 billion ] the largest acquisition in IBM's history will be the acquisition of Red Hat for US $ 33.4 billion.
According to a joint statement, IBM will pay cash to buy all of Red Hat's shares for $ 190 per share. This represents a 63 % premium to Friday's closing price of 116.68 US dollars per share. This open source enterprise software manufacturer will become part of IBM's hybrid cloud division. Red Hat CEO Jim Whitehurst will join IBM's senior management team and report to IBM CEO Ginni Romane TTY.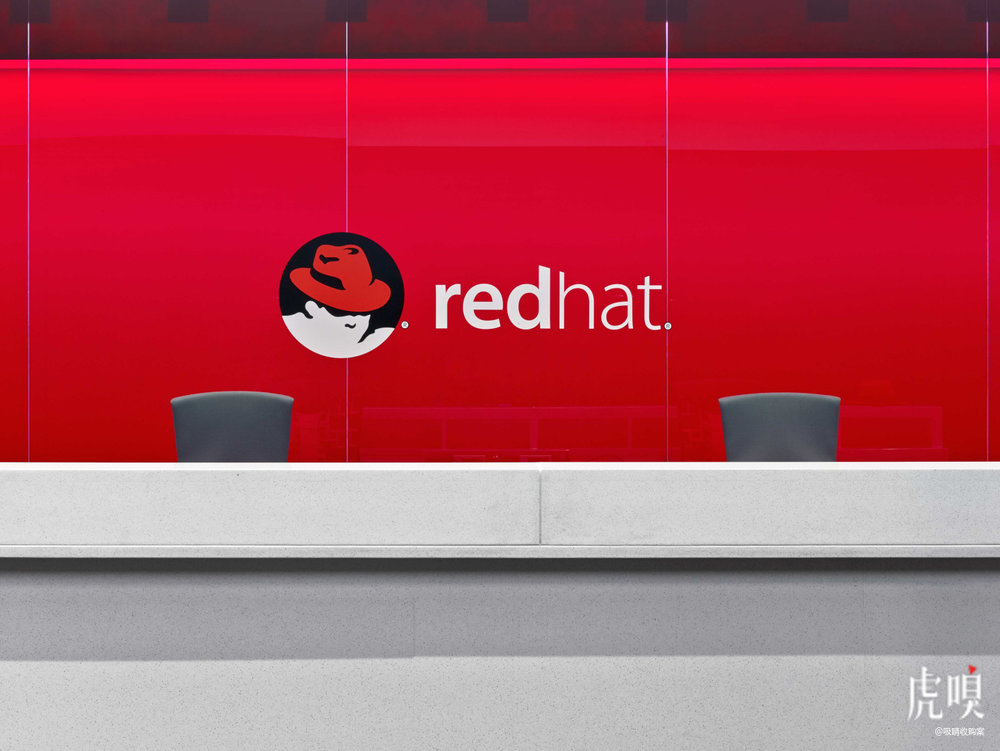 1.5 billion people are using Windows
@cnBeta [Microsoft's Windows users have reached 1.5 billion] On October 28, Microsoft updated their data through the Numbers page, reaffirming that the number of PCs using Windows is 1.5 billion. Just in September 2017, almost a year ago, Satya Nadella told Bloomberg that the company had recorded 1 billion Windows users.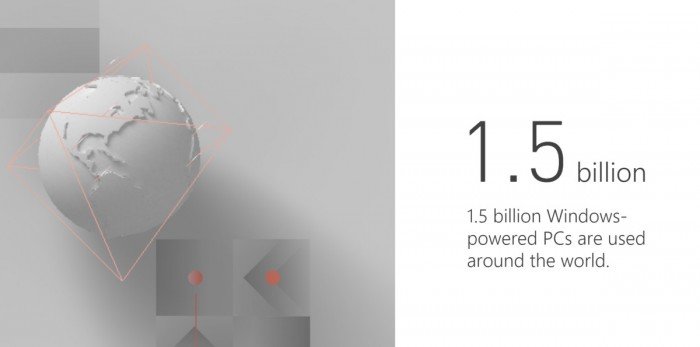 Fujitsu plans to close last European hardware production cente
@ TechWeb [ Fujitsu plans to close its computer factory in Germany, directly affecting 1500 jobs ] According to foreign media reports, Fujitsu Japan said recently that the company plans to close a personal computer and notebook computer factory in Germany. The factory is located in Bavarian augsburg and is Fujitsu's last hardware production center in Europe.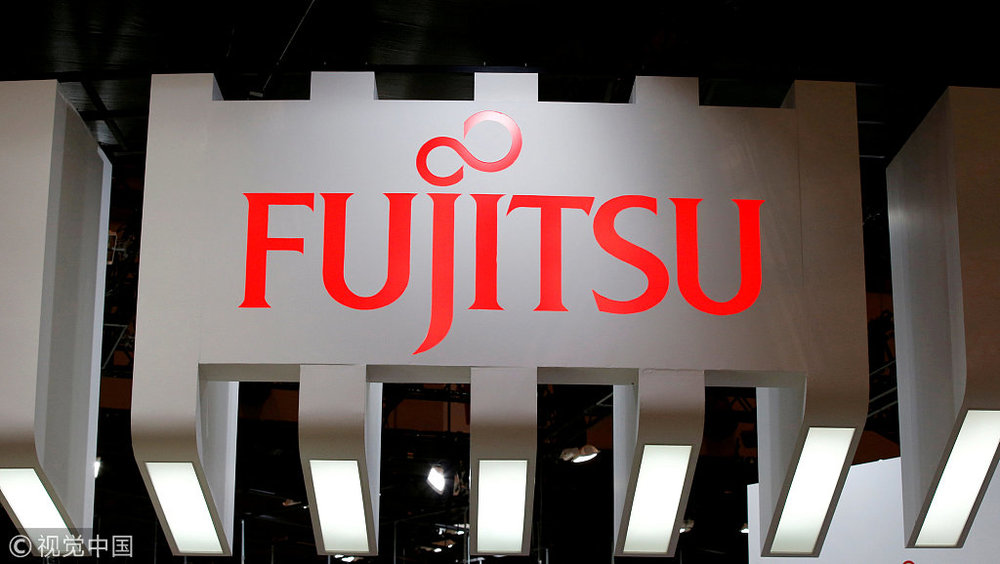 Apple is also closing its store
Tencent Technologies [Apple's first French retail store closed after nine years] is a mixed moment for Apple fans in Paris, according to foreign media. Apple's first retail store at the Louvre's underground mall, (Carrousel du Louvre), closed after nine years of operation, two days after the iPhone XR was put on sale.
This is a sad moment for Paris locals and tourists alike. But fortunately, Apple's new retail store will open next month.
The old don't go, the new don't come.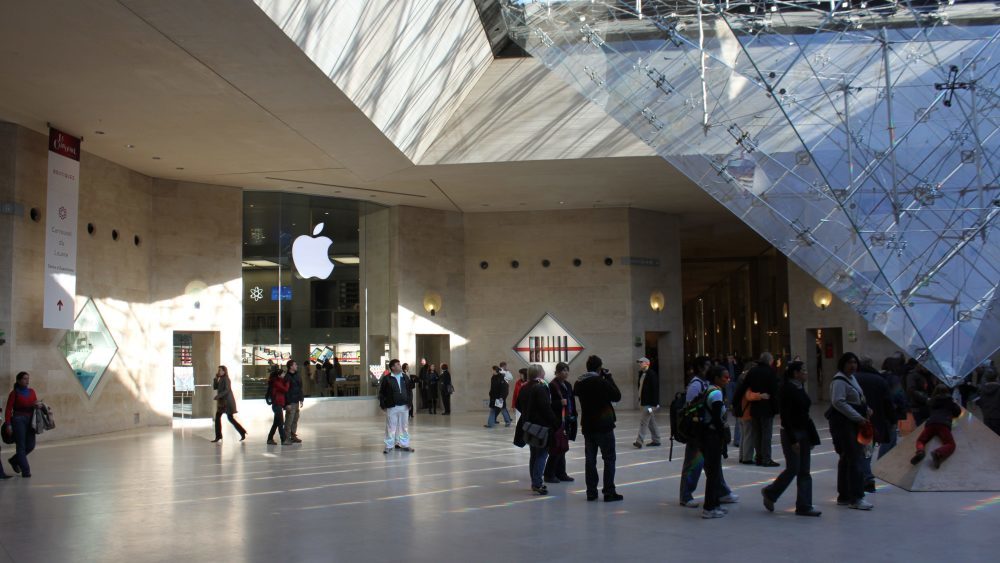 Brazil's new president elected.
@CCTV news client [right-wing candidate Bolsonaro officially won the Brazilian 2018 presidential election] Brazil's presidential election vote is nearly 90%, right-wing candidate Bolsonaro leads with 55.7% of the votes, its opponent Ada's The support rate is 44.3%. This data is basically the same as the previous polls. Borsonaro officially won the Brazilian 2018 presidential election.
Tianjin Dagang warehouse caught fire
China News Network [Tianjin Dagang fire has been extinguished, the specific cause of the fire is under investigation] 18:50 on October 28, a fire broke out at the warehouse No. 5 of Sinotrans Changhang on Anhe Road, Zhongtang Town, Tianjin Dagang, and the oil barrel caught fire. There were no casualties at the scene. Weibo, the government official of Tianjin Binhai New District, said in a circular today that after fighting by fire officers and men, the fire at the Sinotrans Changhang No. 5 warehouse in Anhe Road, Zhongtang Town, Dagang, has been extinguished and the site is being cleaned up.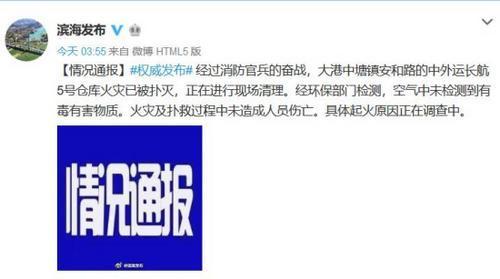 Above, cheer for the new week!
* this article is an independent opinion of the author and does not represent the position of Tiger olfactory Network. This article is authorized by Cuba Libre to publish and be edited by Tiger olfactory Web. This article must be reproduced with the consent of the author, please attach the source (Tiger sniff net) and this page link. Original link: https://www.huxiu.com/article/268946.html
In front of the future, you and I are children, not to download tiger sniff App innovation!
Tiger sniffing morning paper Li Bin response Jianghuai factory Porsche strong just want new factory level