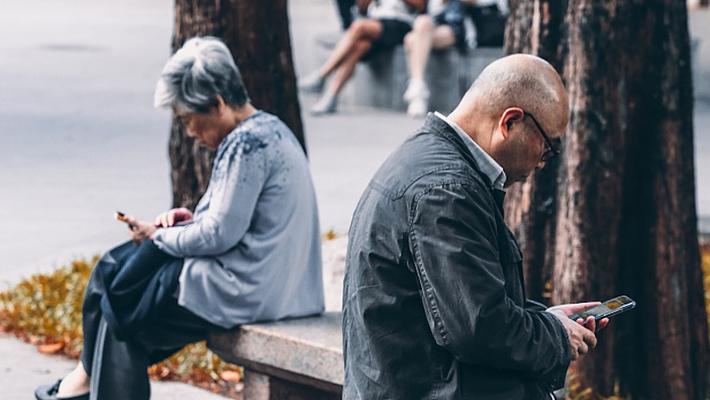 This article comes from WeChat public number: looking for China Maker (ID: xjbmaker), coordinating: Yan Lijiao, editor: Wei Jia
Do you have a good start to work today? Is it that people are on the job, and the heart is still in their hometown?
During the Spring Festival holiday, friends looking for Chinese creators "checked" the phones of dozens of friends and relatives over the age of 50, and recorded the length of time APP was used on their phones.
In addition to the national WeChat app, pinduoduo, fast hand, and fun headlines are changing the lives of third-and fourth-tier cities. Singing all the people, Douyin and fast hands have also captured the hearts of a large number of elderly people. Of course, there are some unexpected stories behind this. After listening to the 10 o'clock course, Ms. Guo of Jinan went to the kitchen and made birthday cake for her wife.
Under the mobile Internet, their lives are far richer than we think. Come and see.
My favorite apps are the Gaode map for driving navigation, the mobile phone Taobao for shopping, the Netease koala for Haihai Tao, the happy music for killing time, and the ten-point reading for psychology courses. We can watch the vibrato of short video.
The navigation and shopping app is commonly used by everyone, needless to say. Netease koala was recommended to me by my colleague. At that time, I wanted to have some cosmetics in Haitao, and my colleague asked me to install this app.
Happy Xiaoxue is I saw when I saw the placement of the drama ads, feel quite interesting on the download, usually have a dozen minutes of free time can play casually, do not need to use the brain, the score is also special decompression. Douyin and happy elimination are used by me to kill time, the difference is Douyin fee flow, I have to look at the WIFI, usually before bedtime and in the bathroom when brushing casually.
At 10 o'clock, I saw a psychological article that I feel good on WeChat. The last paragraph of the article tells me that this is a series of psychology courses. I want to download the ten-point reading APP to buy, 100 yuan for 12 lessons, I Now I basically listen to this course to fall asleep. It is a process of psychological counseling by a senior psychologist. I have learned a lot of methods of emotional counseling and are more interested in psychology. I plan to take a certificate and give it a try.
I don't think there is any difficulty in using the existing APP, but I have not found an APP that can accurately and quickly translate in real time. The software that I used to play abroad did not need to wait for a long time to translate it. It was the person who had an accent who translated the lips and did not meet the needs of my daily conversation. (Reporter Zhang Yixin)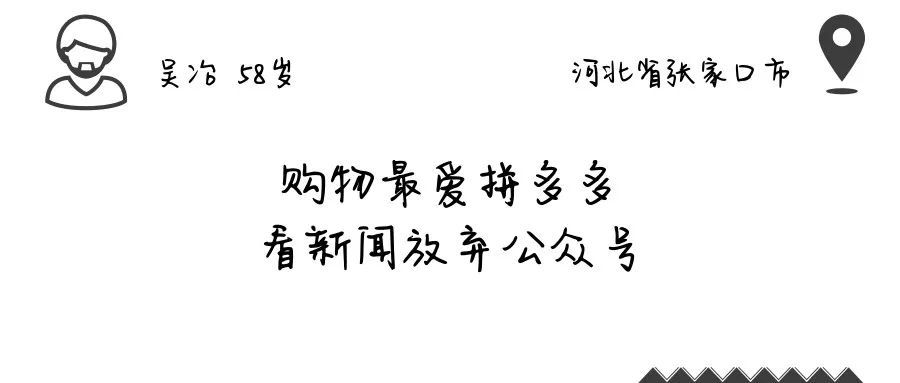 In addition to WeChat, my most commonly used APP is pinduoduo, today's headlines and a little information. Pinduoduo is used for shopping, today's headlines and a little information is used to watch the news.
I know pinduoduo was recommended by a friend in July 2018. I used Taobao before that, but felt pinduoduo was cheaper and more suitable for low-income people.
I have compared the same brand of goods, the price of a lot more cheap than the supermarket is four-fifths, but the quality is similar. There are also some goods, the quality of online shopping is indeed not as good as offline stores. But because the price is cheap, even if the quality is not good, it is too lazy to retreat, unless the difference between the goods and the description is really great.
There is a bad place compared with other e-commerce platforms, that is, the speed of express delivery is much slower. As far as my experience is concerned, the basic fastest is four days. Generally speaking, it takes a week to send.
I see the news mainly from three channels, WeChat Public News, headlines today, a little information. Personally, some public numbers or social channels spread a lot of news can not confirm the authenticity. Some friends spread articles for eyeballs, with an exaggerated title, spread an irrelevant video. In the past, I pay more attention to WeChat public number, there are always some false news or more exaggerated articles, very boring. In particular, I prefer to look at things like the current politics, because there is no way to distinguish, so now basically will not regard the public name as the main access to information.
Of course, my peers play Douyin, there are a lot of quick hands, I have downloaded it, but I don't think it's interesting. These people are a little far from my life, brushed a few times, deleted. (reporter Yan Lijiao)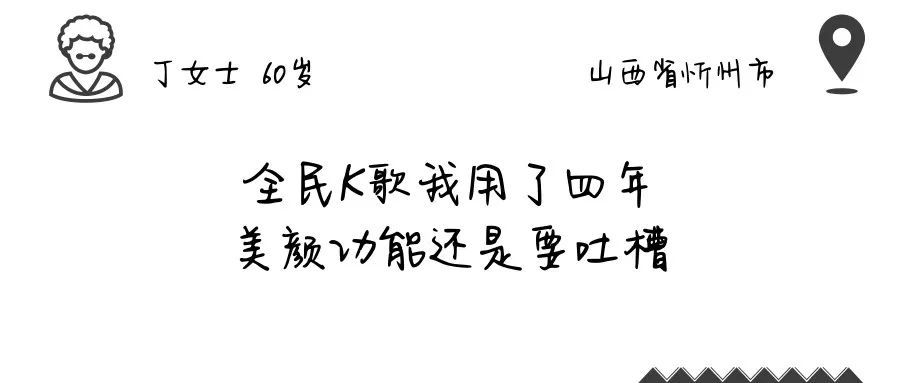 The APP I use most is the popular singing, which has been used for four years. At first I saw someone singing on it. It sounded good. I couldn't do it myself. I love literature and art, singing, twofold, many tunes can be learned once or twice, but there is no chance to show, also in the home humming.
Later, my son signed up for me to sing for the whole people. Now I am in class 15. I have more than 1500 fans. I have recorded nearly 300 works. I record a song in about two or three days. When I am free, I sing and listen to songs every day.
Over the past two years, I have spent a lot of time singing all over the country and I feel that it is not very new, and it can only sing and cannot show other talents. I have started to play fast hands and small videos of volcanoes again. Sometimes I put on Yangko twisting or twisting clothes at home.
These software bring me the greatest happiness, in the past can only come out to chat with you, now I can have fun at home.
At the beginning of the operation, basically nothing will happen. Children and children are needed to help. Now I have been very skilled in collecting flowers, sending flowers and interacting. I also pay attention to the vibrato, but the phone is too card, there is no download.
I have no income from these games, nor do I want to earn any income. I usually have to work hard at home to take care of my work, live broadcast and so on. I still have to take care of my family and my grandchildren, and I just want to have a lively and happy time. I also gave the flowers and coins that others gave me.
In these softwares, the beauty of the whole K songs is not well done. We are old, wrinkles are many, not beautiful, not good-looking, and can only record songs. The volcano video and the quick hand beauty are doing very well, but the duration is too short, sometimes it is not enough for me to perform a show. I don't usually have so much time to broadcast live. If you want to record a good work, you can look at it at any time. It takes a little longer to display some complete works. I hope to set some videos for a long time. (Reporter Tang Yahua)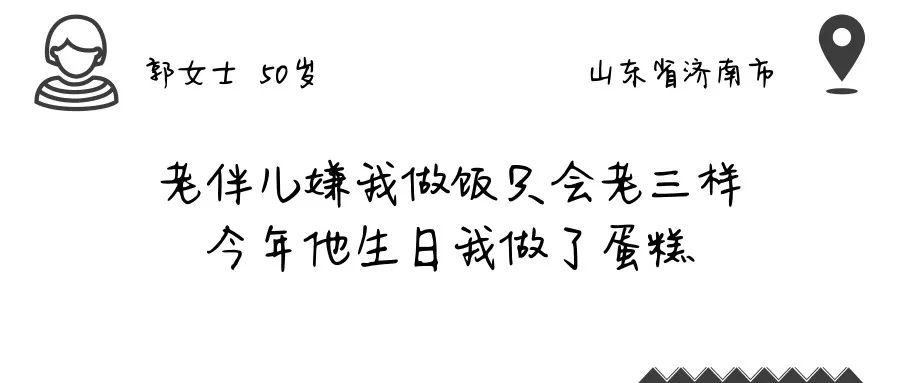 The mobile phone software that I usually use the most is WeChat and QQ. Occasionally I use the popular K song, Taobao, kitchen, UC browser.
WeChat started in 2014 and was mainly used to contact children. My child went to college in the field. At the beginning, he called and sent QQ. Later, because the child used WeChat, and used WeChat to voice and video, he transferred the position to WeChat. After the popularity of smart phones, the whole family has a WeChat for all ages, and has also built a family group, occasionally sending a video of the children's performances, the achievements of the adults, and applauding each other. I personally feel that sometimes in the family group, everyone's relationship seems a lot more harmonious.
Wechat also has a lot of old sisters who used to work together. After they retired, they also built WeChat groups. They danced together in the group to dance in square dance, go hiking in the suburbs, go to the lake to eat aquatic products, or report a tour group. It is also very convenient.
The kitchen is also introduced to me by the child. The old man at home always thinks that my cooking will only be the oldest. I downloaded the kitchen. I sometimes search for new practices for searching old ingredients, how to deal with new ingredients, new changes on the table, and family meals. A new topic. This year my old man had a birthday, and I made a cake for him.
To sum up, I use smartphones mostly around kids, family, and occasionally enrich my retirement life, singing songs, and dating old friends. With smartphones, retirement is still a lot richer, but face-to-face communication is less. (reporter Cai Haoshuang)
In December last year, the old classmates sent me a video of the vibrato, the song class, I think it sang well, I downloaded one. Since then, I have been watching it for half an hour every day. Because I like to listen to songs, especially violins, I think that vibrato is very good for my appetite.
When I was young, I listened to the songs using a tape recorder. I still remember that the first tape recorder I bought cost 410 yuan. In those days, it was still a "big money." But now I want to listen to songs. It is much more convenient to use a mobile phone. I can not only listen but also watch, but also listen to ordinary people. There are a lot of songs in the short video, not star singing, feeling closer and more cordial to our lives.
Although many people say that the vibrato is suitable for young people, the peers around me have a lot of vibrato. We have registered our own account, we don't often send videos about ourselves, but we often share some interesting things seen in the vibrato through WeChat or WeChat groups. Eighty percent of the videos I brushed were mainly songs. I think I sang well and wanted to share them with my old friends. The only thing that is inconvenient is that the video in the vibrato cannot be directly shared to WeChat. It needs to be saved to the phone before sending it.
Tencent News and Phoenix News are my most commonly used software besides WeChat and Douyin. Our generation has a preference for current and political news, and with this kind of news software, I can keep track of what I want at any time in fragmentation.
I think the advent of mobile phones and the Internet has reduced the cost of acquiring knowledge. Although there are now grandchildren, computers and TV, and less time to travel, it doesn't mean I know what's going on outside every day. (reporter Yan Lijiao)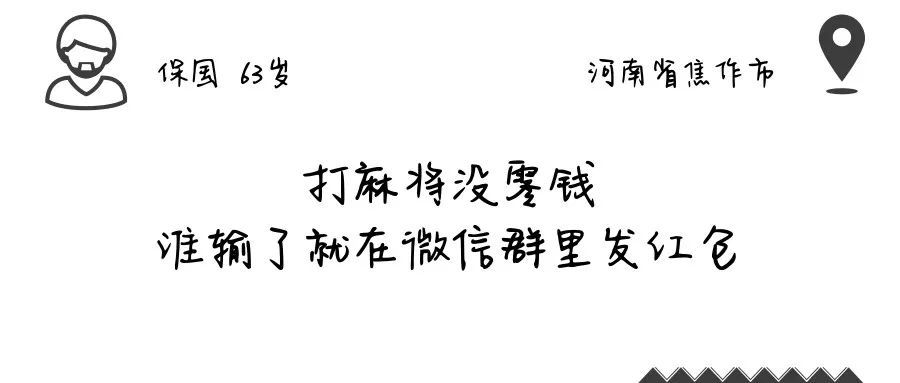 I have used three or four smartphones, and I used this big screen mobile phone from the beginning. Now this part of my hand is bought by my daughter and it cost more than 1,000 yuan.
Though we didn't play very well, I asked the children in my family if I couldn't use it. My child, four or five years old can play mobile phone, lying in bed can still call you.
My WeChat network name is "Poetry", my granddaughter helped me, and the avatar seems to be a star. WeChat can be used easily, and there is no money to make a phone call. It is okay to grab the red envelope. In the past few days, there is no change in playing mahjong at home. They are all building a WeChat group chat, who lost who made a red envelope. I don't have any money on my door now, and WeChat has transferred it.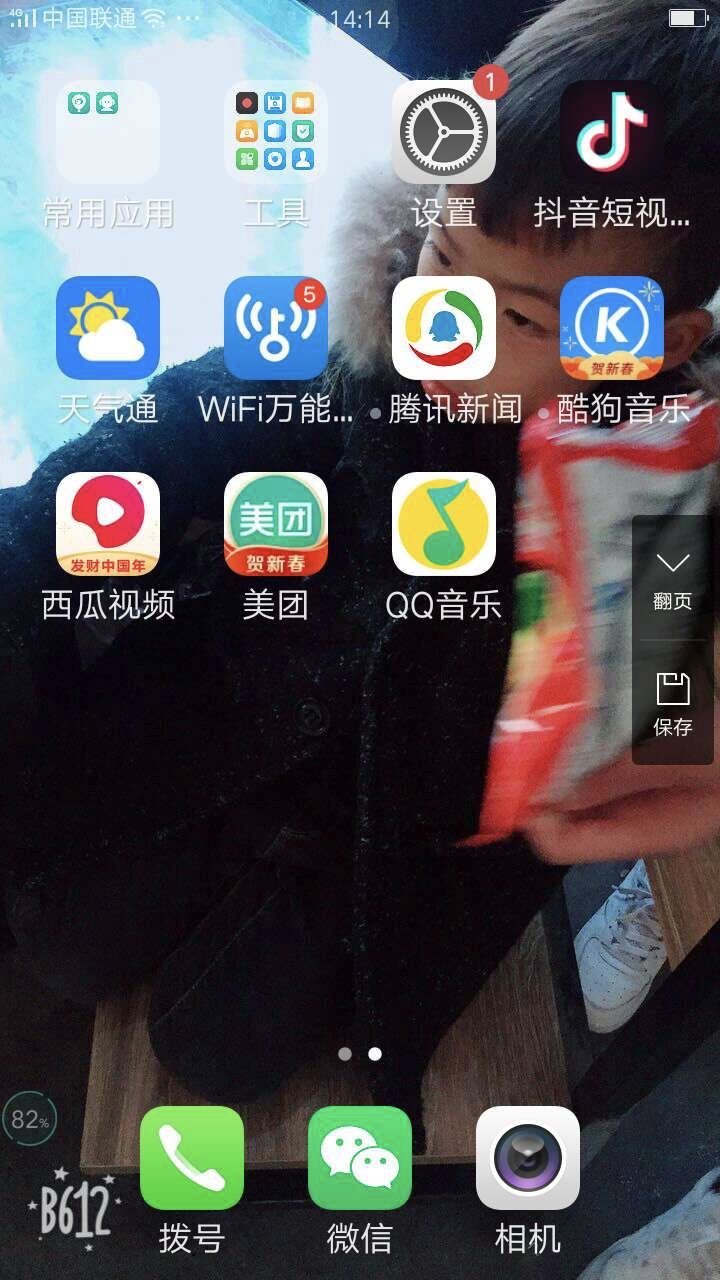 Now the young people play the vibrato, I also play, they all watch them play, I also let people help the next one. I don't know how to shoot, just watch it. I think it's fun to add a bit of praise, add a little attention, and have fun. I still have a dozen fans, all relatives at home.
Before I talked to people on the vibrato, people are Xinxiang, younger than me, talked a few words, said to be with others. There isn't a kind of thing that can be taken by two people at the same time. They sing together, and then they can't play, and they didn't shoot at the end.
When I save some money by the end of this year, I'll have to change my cell phone. This cell phone can not, memory is too small, easy to delete things. It costs at least two or three thousand dollars to replace a 128GB of memory with fast, large capacity and energy. (Reporter Xue Xingxing)
This article comes from WeChat public number: looking for China Maker (ID: xjbmaker), co-ordination: Yan Lijiao, editor: Wei Jia. This article is for the original Chinese maker, and can not be reproduced without authorization.
* this article is an independent opinion of the author and does not represent the position of Tiger olfactory Network. This article is published by the search for Chinese creators and edited by Tiger sniffing net. Please indicate the author's name at the beginning of this article, maintain the integrity of the article (including tiger sniff note and other author identity information), and attach the source (tiger sniff net) and the link to this page. Original link: https://www.huxiu.com/article/284059.html is not reproduced in accordance with the norms, tiger sniff reserves the right to investigate the corresponding responsibility
In the face of the future, you and I are still children, not to download the Tiger Sniff App and sniffing innovation!