Today, a netizen posted on Weibo a document informing Cheng, head of the communications group, of the Guoxin Securities and Economic Research Institute. According to the document, Guoxin Securities in the WeChat group issued inappropriate comments, decided to report criticism, withholding a quarterly performance bonus accountability treatment.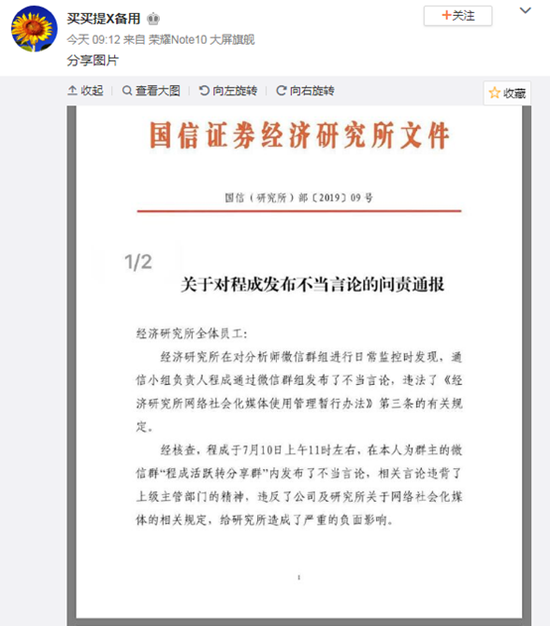 In addition to the above-mentioned net-users, the same document has been issued by the finance and finance major V.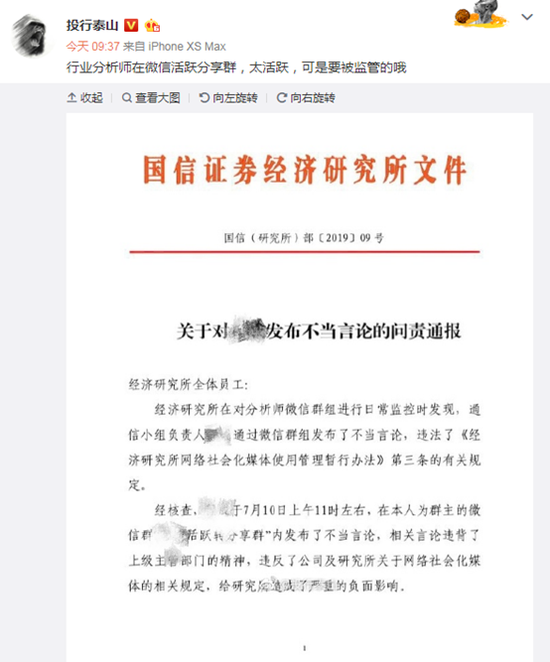 Details of the document are as follows: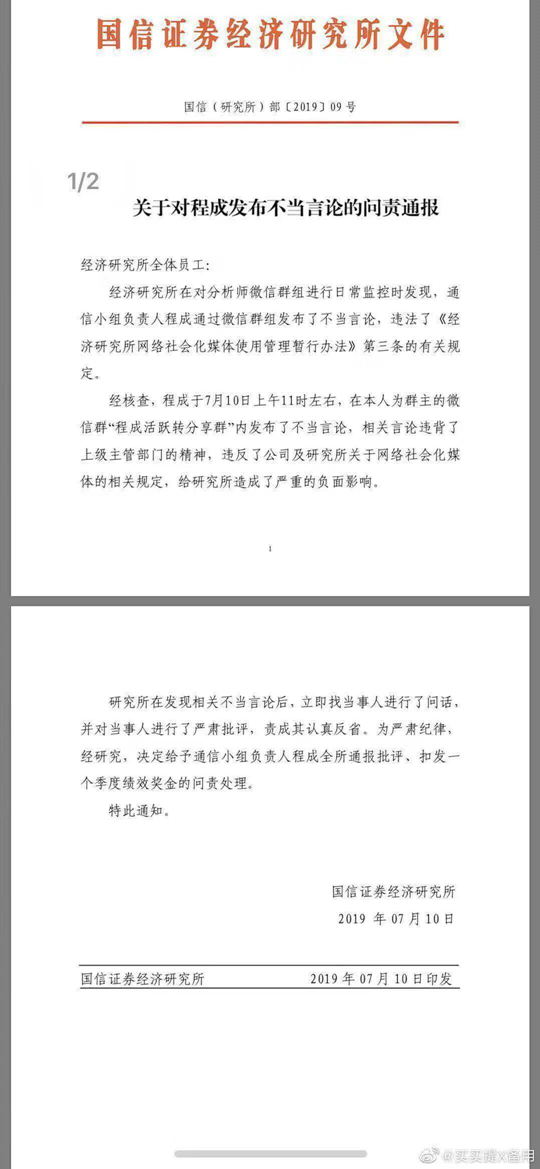 According to public information, Cheng Cheng joined Guoxin Securities in 2013 and is the chief analyst of the communications industry and a master's degree in communications from the Chinese Academy of Sciences. He was nominated for new wealth in 2013-2016 and won the fourth and second in the communications industry.
Responsible Editor: Tao ran
Guoxin Securities Research Institute Accountability Notification Cheng improper speech withholding bonus Picture