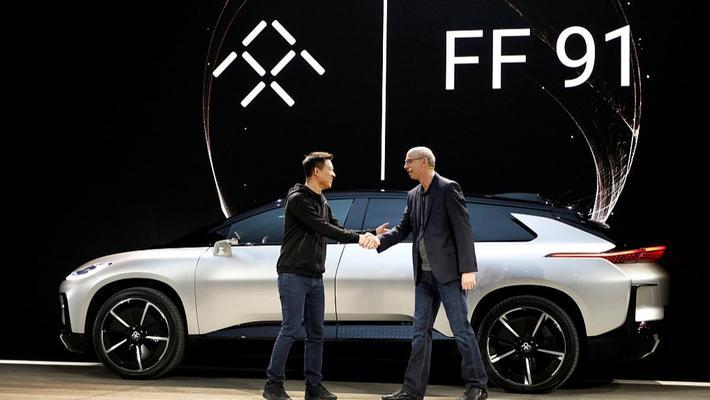 The picture comes from vision China
Good morning.
Today, a lot of news is about car building, Wei has submitted an IPO application, and Jia Yueting's car has finally been built, how is his turnaround battle going? The specific content is in today's morning paper.
Wei Lai updated prospectus: has produced 2200 ES8
@腾讯证券 [Weilai submitted IPO application, the price range is 6.25~8.25 USD/ADS] Weilai submitted an updated prospectus to the US Securities and Exchange Commission in the early hours of this morning.
The main information is updated as follows:
1. the stock price range is 6.25~8.25 US dollars.
2. As of August 28, Beijing time, Weilai has produced 2,200 ES8 units, 1,381 have been delivered, and there are 15,761 orders waiting for delivery.
3. as of the end of July, weilai had 6993 employees, of which 3052 were related to product research and development, accounting for about 44 %.
According to previous data, as of July 31, 2018, Weilai ES8 had more than 17,000 orders, more than 1,300 ES8s, 481 vehicles had been delivered, and more than 17,000 bookings had not been delivered. 12,000 vehicles have already paid a deposit of 5,000 yuan.
The rhythm of producing 1,000 units per month ... good luck.
I heard that Jia Yueting's car has also been built.
Tencent [Jia Yuoting: FF 91 first production vehicle officially completed] Beijing time Aug. 29 (Aug. 28, US time) Jia Yueting, founder of the company and global CEO, announced today that it will be the first FF 91 First Pre-Production.. Done) is officially offline.
Jia wrote on his microblog that he thanked FF's "Hero Team" and the 200 + world's top supplier partners for more than 1,500 high-tech components from around the world gathered at FF's Hanford plant in California, where the new species FF 91 finally arrived.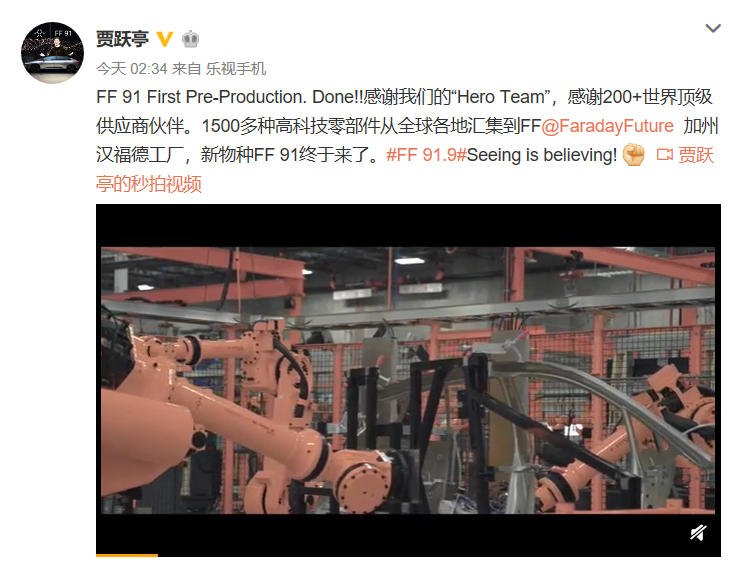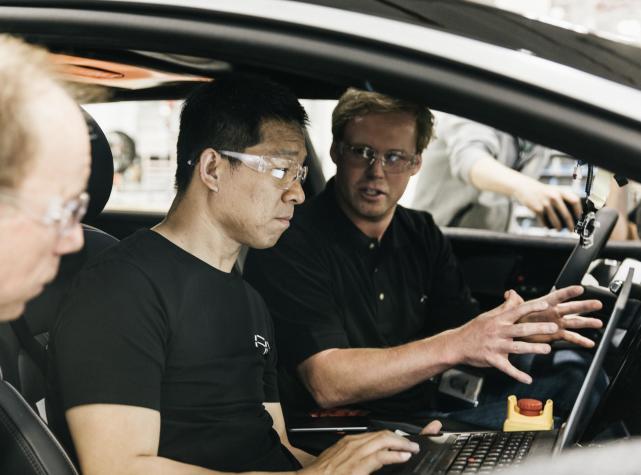 So, Jia Yueting is going to suffer all the time? What do you think of Jia Yueting's turnover?
A "unsettled case"
First Finance [Cardobal Group insolvent? Zhonghong insisted that the operating data was derived from Kadobo] and that the proposed restructuring of CMH's debt was true and was finally clarified in a statement issued by 000979.SZ on the night of Aug. 28, following repeated "pressure" from the Shenzhen Stock Exchange.
However, in this announcement, Sinohong insisted that the Debt Restructuring and Trusteeship Agreement should be signed in the witness of all parties and that part of the agreement signed by the company and Sinohong Zhuoye Group Limited should be carried out by summons with the consent of the parties to the agreement. The company considered the signing of the agreement to be legitimate, compliant and genuine.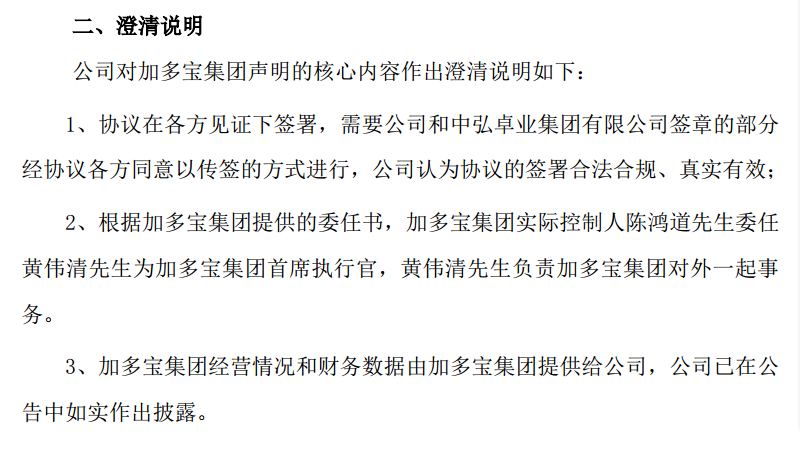 Does anyone have the truth?
ZTE chairman Li Zixue: the main business has been fully restored.
Securities Times. com [ZTE's share price has rebounded 60%, and today's new chairman and CEO have answered these hot spots] On the morning of August 28, ZTE (000063) held an interim shareholder meeting at its headquarters.
Investors are most concerned about the recovery of ZTE's production and operation. Li Zixue, chairman of ZTE, answered: "Today, the main business has been fully restored, the production tasks in August have returned to normal, research and development work is still recovering quickly, and 5G network testing has kept pace."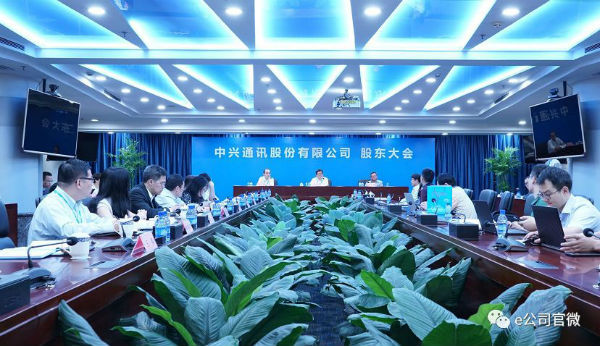 Photo from e company office
Let's not say more. congratulations to ZTE.
Huawei: you don't have to bring your id card and wallet when you go out
@新浪科技[Huawei pilot identity electronic license, said the goal is to let users no longer bring wallets] Huawei recently joined the Third Institute of the Ministry of Public Security to launch a network electronic identity (eID) issued by the "Public Network Identification System of the Ministry of Public Security" In the pilot of mobile phones, future consumers can use a Huawei or glory mobile phone with Huawei Pay function to complete applications such as online identity authentication and offline hotel check-in.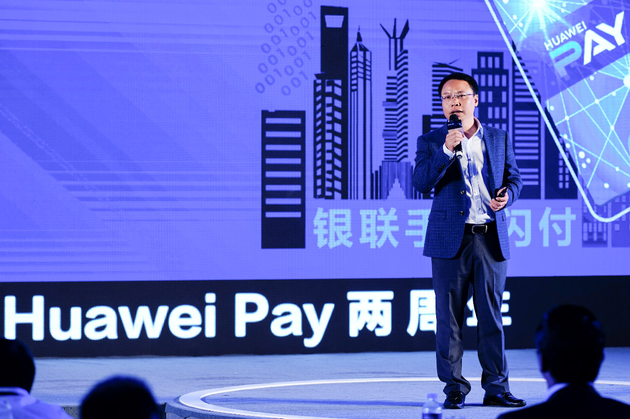 Sounds great
There are also several financial reports to find out:
Hp did well
@新浪科技 [HP company announced third-quarter earnings: net profit increased by 58.6% year-on-year] Beijing time on August 29 morning news, HP companies today announced the third quarter financial results for the 2018 fiscal year.
The report shows that HP's net revenue in the third quarter was 7.8 billion us dollars, up 3.5 % from 7.5 billion us dollars in the same period last year. Net profit was us $ 500 million, up 58.6 % from us $ 300 million in the same period last year. Hp's third-quarter earnings and adjusted earnings per share exceeded wall street analysts' expectations, pushing its share price up nearly 1 % in after-hours trading in the us stock market.
TCL is not weak
Sina Science and Technology [TCL Group: net profit in the first half of the year: 1.586 billion yuan, up 53 percent] TCL Group disclosed half a year report, realizing revenue of 52.524 billion yuan in the first half of the year, an increase of 0.67 percent over the same period last year; realizing a net profit of 1.586 billion yuan attributable to shareholders of listed companies, up 53.4 percent from the same period last year. During the reporting period, Group TV products sold 13.51 million units, up 37.8% from the same period last year, with overseas market sales up 44.4% from the same period last year. The group accounts for 46.95 percent of overseas sales.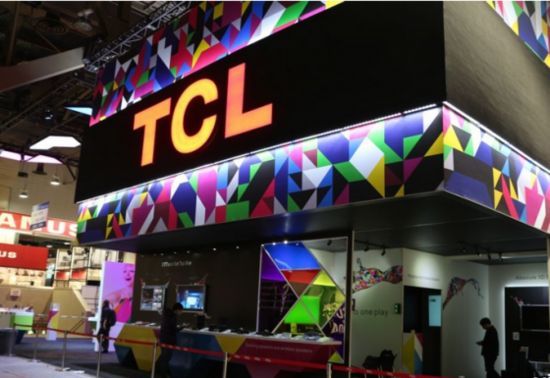 Wait for China to become a big block chain country
@ cnbeta [ China is expected to become a global blockchain superpower in 2023 ] a report by PricewaterhouseCoopers shows that the days when the United States is recognized as a superpower in the development of blockchain technology may be numbered. On the contrary, China is expected to narrow the gap and replace the United States as a superpower in the global block chain. The survey asked 600 executives from 14 countries. the survey found that 29 % of the respondents believed that the United States was the world leader in the development of block chains, followed by China, accounting for 18 %.
Trump: Google bully
Sina Technologies [Trump accuses Google of manipulating search results, Trump is bad news] On the evening of August 28, Beijing time, Trump today posted a message on Twitter accusing Google of manipulating search results, saying that any search results about Trump are "bad news".
"if you use Google to search 'Trump News,' the search results show only false news media views or reports," Trump said on Twitter. In other words, for me and for others, they manipulated the search results, causing almost all the reports and news to be bad news. "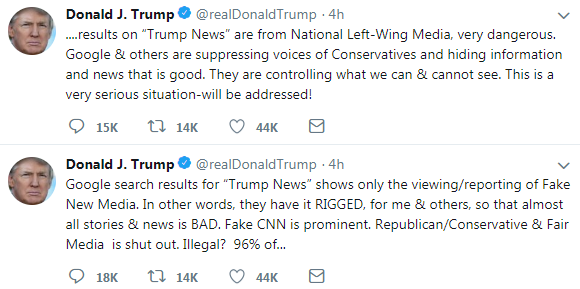 In response to Trump's accusation, Google responded today that it did not deliberately adjust search results for political purposes.
Facebook's small commitment
Sina Technologies [Facebook promises 100% renewable energy by 2020] Beijing time late August 28, Facebook announced on its website Tuesday that it would slash greenhouse gas emissions substantially. By the end of 2020, Facebook will operate 100% of renewable energy in the world.
The promise means that another large technology company will use 100 % renewable energy after Google and apple. Google achieved the goal of 100 % use of renewable energy last year, and apple also achieved the goal in April this year.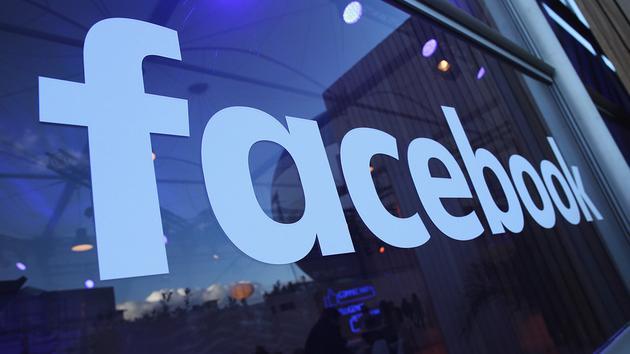 Finally, have fun:
Do you know about Japanese taxi service?
@游民星空 [Japanese taxis are also amazing service, drivers COS bodyguards travel very windy] There is a taxi company Sanhe Transportation launched a very special service "SP taxi", the driver will be dressed as a VIP Pick up your bodyguards to pick you up. This "Bodyguard" setting is a silent type. The fee is 1000 yen based on the fare. Also introduced is the "Ninja Taxi", this time the driver needs to be dressed as a ninja.
These drivers are not easy.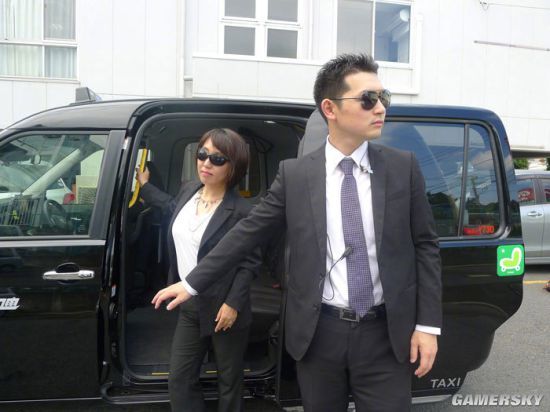 Pictures from the vagrant starry sky
The above is the content of the morning post.
* The article is an independent opinion of the author and does not represent the standpoint of Tiger Sniff. This article was authorized by Cuba Libre and edited by Tiger Sniff. com. This article must be reproduced by the author, and please attach the source (tiger sniffing net) and this page link. Original link: https://www.huxiu.com/article/259885.html
In the future, you and I are still children. We will not download tiger sniffing App.
Tiger sniffing morning post Jia Yueting FF 91 the first pre production vehicle offline Hong insisted that the data originated from JDB.