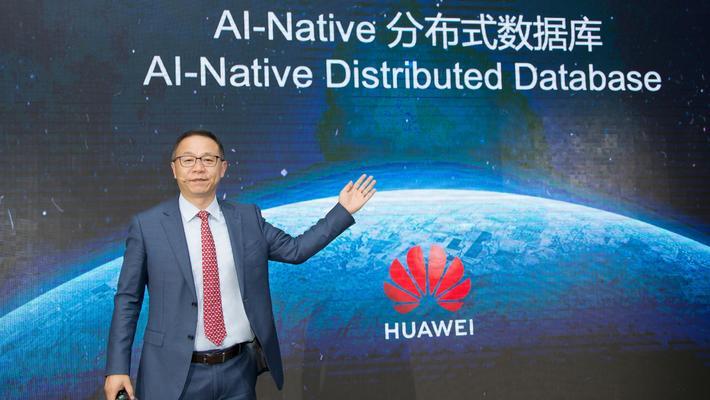 In October last year, Huawei released the AI ​​strategy and the AI ​​solution for the whole scene. "Artificial intelligence is a new general-purpose technology." Xu Zhijun, vice chairman and rotating chairman of Huawei, said.
In the past six months, under the guidance of this strategy, Huawei has released two new technologies today (May 15th): artificial intelligence native (AI-Native) database GaussDB, distributed storage FusionStorage 8.0, "data becomes new Production materials, intelligence has become a new productivity," Wang Tao, Managing Director of Huawei, ICT Strategy and Marketing, has a similar summary at the beginning of the speech.
GaussDB, a tribute to the mathematician Gaussian technology, is the world's first AI-Native database. Simply put, AI technology is applied to the full cycle of database operation, achieving self-operation and maintenance, self-tuning, fault self-diagnosis and self- More features; in addition, it supports heterogeneous computing, X86, ARM, GPU, NPU can support.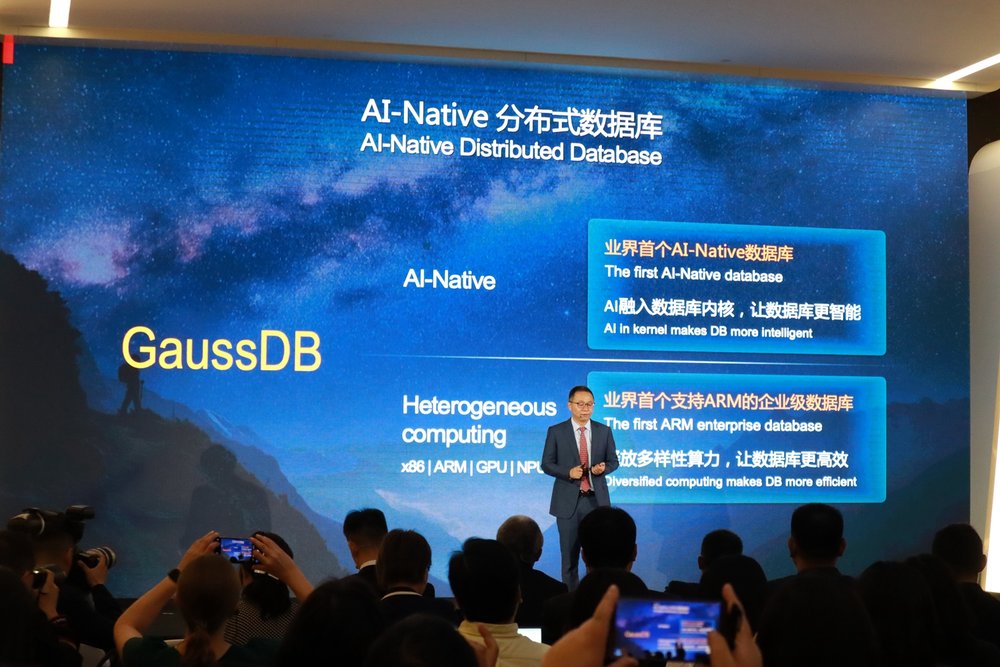 GaussDB supports a variety of scenarios, such as local deployment, private cloud, public cloud, and so on, but in addition to developers, there are really not many users who can use such database technology locally, and it is more for enterprise and organizational services. Huawei's official introduction mentioned finance, the Internet, logistics, education, cars and other fields.
The second technology is distributed storage. Compared with the traditional storage technology, distributed storage has lower power consumption and cost, higher performance and relatively more flexibility after reaching a certain scale. Nowadays, it is more and more adopted by enterprises, but the problem of distributed storage is that it is difficult to synchronize data. At the same time, the reliability is not as good as the traditional storage.
In response to these problems, Huawei released FusionStorage 8.0, the first to implement a set of storage support for blocks, files, objects, HDFS protocol, a set of storage can support a data center, it tries to solve the problem of "data islands" through diversity data sharing In order to realize a variety of data and use the same set of storage systems, Huawei, which is open to AI, also integrates AI technology into the entire cycle of storage management.
The intuitive effect of these two technologies is the improvement of efficiency and computing power. Huawei officially stated that the tuning performance of GaussDB is more than 60% higher than that of the industry. In the authoritative standard test set TPC-DS, the performance is 50% higher than the industry; FusionStorage 8.0, single node performance up to 168,000 read/write speeds per second (IOPS) and latency within 1 millisecond, ranking first in the industry standard test SPC-1
Of course, it is meaningless to talk about "running points" from the application, and more importantly, it is helpful to customers. Although Huawei officially introduced, these two technologies can be targeted at individuals, organizations, companies and other users, but the main application areas are currently concentrated in finance, security, operators and so on.
Banks are the most cited examples of applications throughout the press conference. In the traditional scenario, such as credit card swiping and other risks, banks can only complete risk control after the transaction, and the computing power brought by Gauss DB can help banks improve the efficiency of data query processing, so as to complete risk control in transactions. Minimize losses; In addition, enhanced computing power can also help banks face the "data surge" problem of payment in the digital age.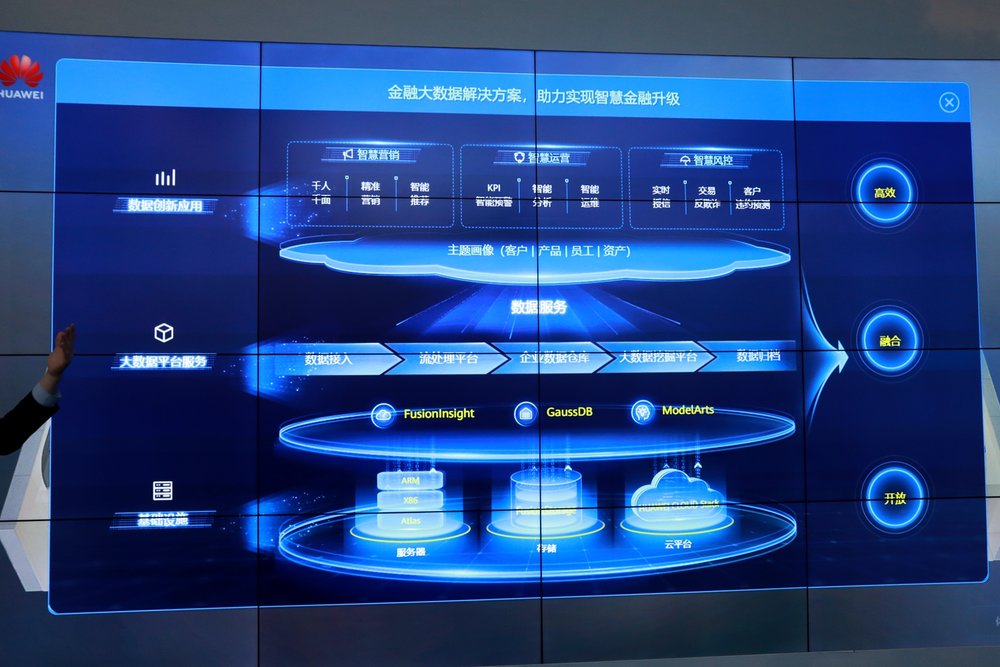 Of course, privacy protection and data security are inextricable issues for cloud technology, and Huawei, because of its sensitive identity, is also faced with a lot of resistance in this regard. In response, Wang Tao responded: "Network security is not a corporate problem, but the whole society, the world, the problems of various organizations, need to be solved together." Huawei is a Base company in China and all it needs to do is abide by Chinese laws and regulations, he said.
At the end of last year, "Internet Weekly" & eNet Research Institute released the "2018 Financial Cloud Service Providers", Huawei Cloud ranked ninth, and the top three Ping An, Tianyi, and medium-term communications (owned by CITIC Group) were either The financial industry is strongly related, or it is a traditional telecom giant. It is not easy for Huawei to grab food from them.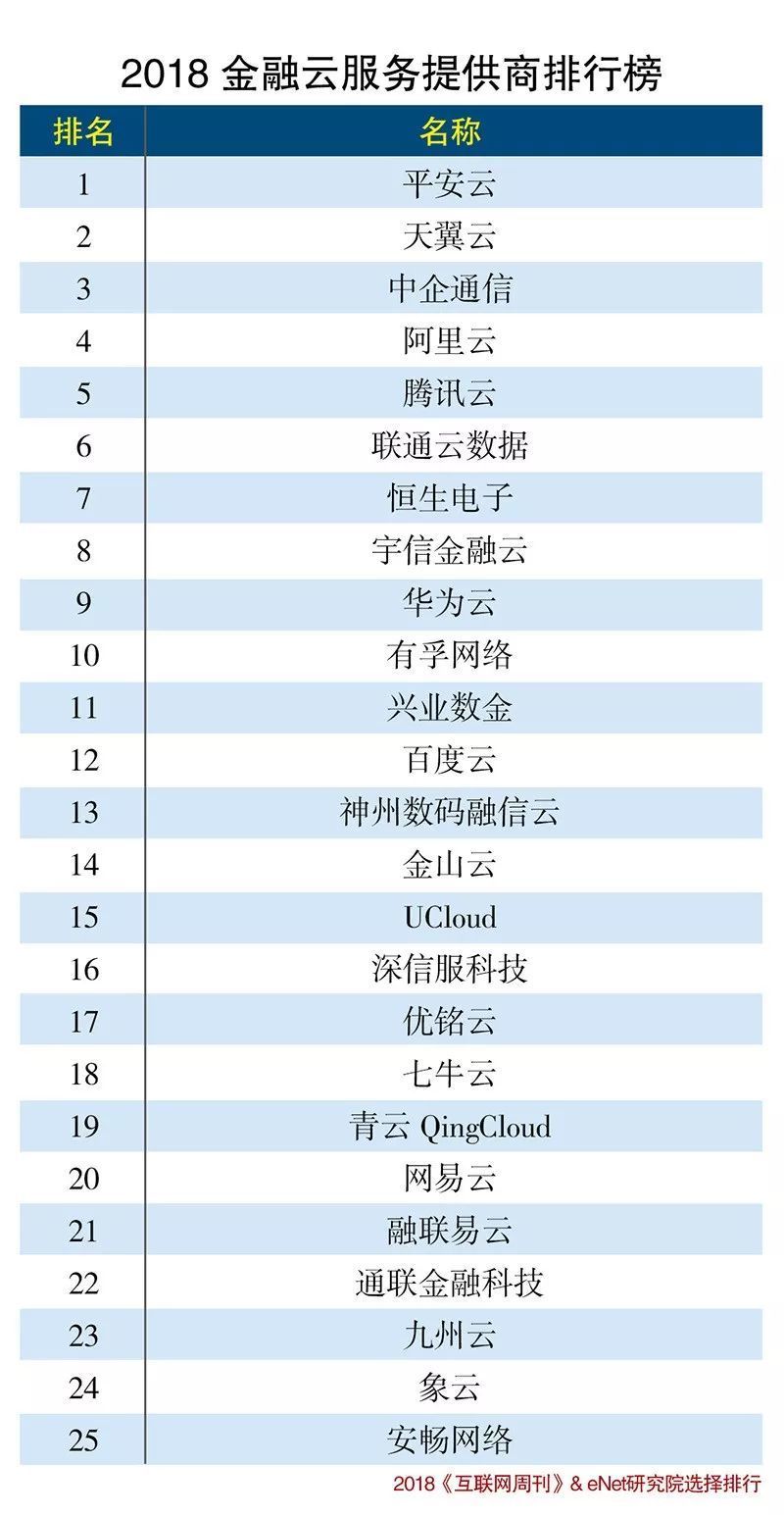 "Cloud" became Huawei's independent BU operation in March 2017, while the "Huawei Cloud" brand did not appear until June. At present, it is still a "Challenger" in the market. Cloud service providers have their own main selling points, stability, performance-to-price ratio. Ecology and so on, but at present, Huawei is mainly engaged in "AI", whether it is database products or storage, this enterprise has chosen to run AI through all aspects of the product, and Huawei's next step is to find a way to convince customers. Technology will bring the most direct improvement to their cloud services.
* the article is an independent point of view of the author, does not represent the position of the tiger olfactory net, this article is not authorized by Zelda tiger olfactory net publication, and edited by the tiger olfactory net. Reprint this article with the consent of the author, and please attach the source (tiger olfactory net) and links to this page. Link: https://www.huxiu.com/article/299331.html
In the face of the future, you and I are still children, not to download the Tiger Sniff App and sniffing innovation!