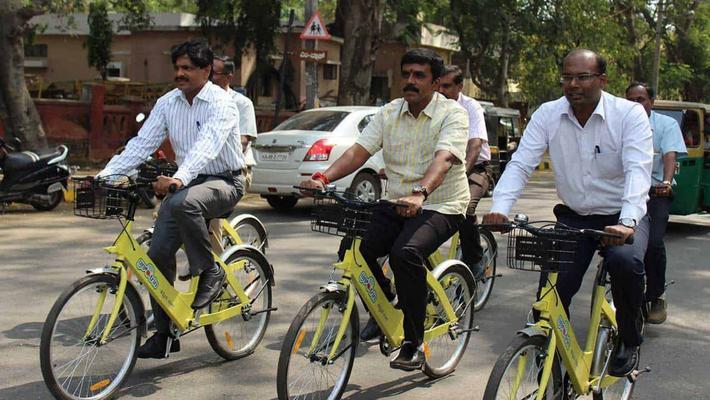 At the end of November, as domestic media focused on the difficult ofo deposit, Bounce, a car-sharing start-up, announced plans to buy ofo's local assets thousands of kilometers away in Bangalore, India.
"Is it really not going to give me a refund? I have applied for more than two weeks." "The refund of the deposit applied half a month ago has never been the result..." Theo users in some cities in the country posted on the Internet. The words reveal doubts and anxiety.
Starting in July, theo, which gradually withdrew from some overseas markets, tried to focus on a profitable market. This is the first pass that must be taken to survive if you want to survive and become self-reliant and self-reliant after rejecting the participation of capital and the loss of capital support.
India's startup Bounce announced that it will take over more than 5,000 bicycles that ofo "legacy" in India, while retaining most of the former members of the ono India team, hoping to expand its business in the Indian market. However, with the "proofing" of ofo and Moby's sharing of the bicycle market in China, are these Indian market players able to walk out of a different ending?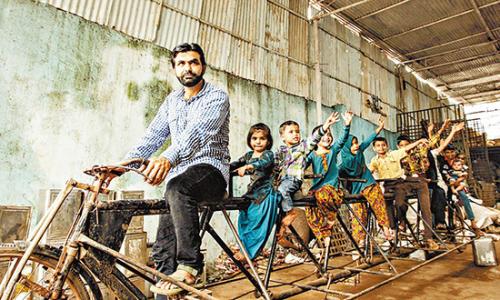 India, with a population of 1.3 billion, is second only to China. This is an unnegligible market for shared bicycle model which can collect a lot of user behavior data or realize by advertising and so on according to the times and time of vehicle use.
Ofo had wanted to open up the market as soon as possible.
"In the beginning, many Indian friends thought that sharing bicycles meant sharing motorcycles. When I said that I shared bicycles, everyone was skeptical. Because in India, many people have never rode bicycles for many years. When we actually started operations. Everyone realized that this might be a different scene," Simon said.
Subsequently, another Chinese sharing bicycle giant, Moby, entered the Indian market at the end of May. For a time, it was difficult for local consumers to notice the bright colors of theo and the yellow and orange colors.
This scene is like a few players on a row of tables, and is betting with joy, the lead players suddenly need to leave because of something at home (and will not come back). For the battle that has already started, the remaining players still have to continue playing. From this point of view, ofo has made many undeniable contributions to the initial development of the other bicycle market in India, such as the education market, training user behavior habits, etc., but the most important thing is to obtain the government department. Recognition.
The ofo team began studying the Indian market in late 2017 and met with local government officials and municipal companies. Team members have come to realize that while India's market for "connecting the last kilometer" has great potential, it needs regulatory support for the pile-sharing model before it can be done.
This factor also determines that ofo and Mobai chose to use Pune as the first city to enter the Indian market.
According to the environmental report of the Pune Municipal Corporation, this year, there will be 700 new private cars on the city roads in Pune, and the number of vehicles is now equal to the population. The rapid increase in vehicles has led to air pollution, health problems, frequent accidents, and the fact that people spend more and more time on traffic congestion.
According to the Nikkei Asia Review, with the withdrawal of the competitor ofo, Moby proposed to expand its business promotion in India in the future, and expanded from 10 years in Pune, western India, to 10 other cities.
There are many market competitors, and there are many well-known investment institutions.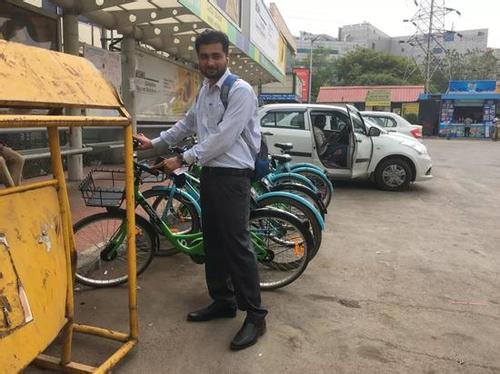 In India's shared bicycle market, in addition to foreign monks - Mobai, and India's local acquisition of theo assets of Bounce, as well as local Yulu, Mobycy, Ola Pdeal, Stoneheadbikes, Rentabike, ONN Bikes, Tazzo Technologies, LetzCycle Competing with companies such as WheelStreet.
The current market and concept of shared bicycles is still very fresh in India. For reasons of convenience and health, Indians are slowly getting used to commuting to and from work.
Ola, a shared travel service company in India, is currently offering shared bike trials on some college campuses. Zoomcar, a self-driving car rental service company, is now fully engaged in shared bicycle services in nine cities including Bangalore.
And Bounce is currently in Bangalore, Hyderabad, Mysore, Jaipur, Udaipur, Belagawi, Manipur, Jishamer, Gokana and other specific areas of the city. Bounce teamed up with Bangalore Metro to offer shared bicycle rentals across the city's subway stations. It also plans to improve payment patterns and expand to other major Indian cities by 2020.
The most promising player, analyzed by local media, will probably be a little-known Bounce.
What is worth mentioning is, in this lively noisy sharing bicycle battle situation, many famous investment institutions' figure. Meituan and Tencent from China, for example, are the power behind mobike, and Softbank Corp. are the biggest support for Ola.
"Is there a space on this market that can accommodate a lot of players? I think that only two or three finalists will succeed, like Ola and Uber (in the shared travel market). It depends on mature consumer behavior and regulations. Before, who can get a lot of financial support to survive to the end," said Jasper Singh, a partner at Valoriser Transportation Consultants.
In fact, the pile-free shared bicycle industry is still very young. Theofo and Mobai companies, which were established in 2015, are less than four years old in China and have not yet explored a successful commercialization path.
The shared cycling industry has been expected to make a complete set of profits by relying on capital to survive, making money through the realisation of bicycle services, fees and advertising services, etc. To accumulate a large amount of user data for artificial intelligence user behavior prediction and analysis, and possibly assist in urban construction and planning process. And neither of these two has yet to take the first step.
Conclusion
In the future, it may be that investors and the founders of these platforms want to see how to make their own profits through successful business models.
It turns out that rapid expansion is not necessarily a good thing, and retaining existing users may be more important than blind expansion. But many possible attempts have lost too much possibilities because of the greed and madness of capital.
In the future, you and I are still children, not to download the tiger sniffing app, screaming and innovation!
Ofo india acquisition another field chinese style sharing cycling melee staged