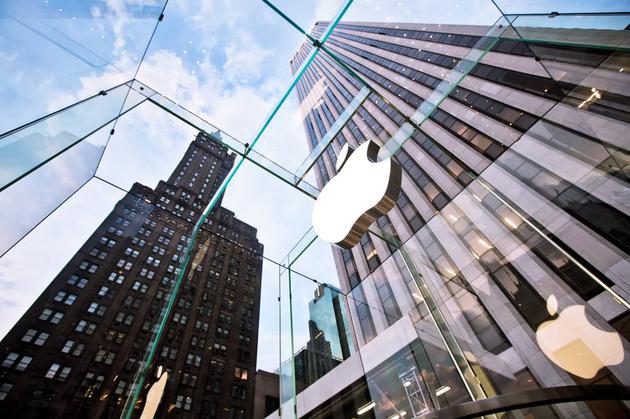 Beijing time on May 15 morning news, Apple's optimistic performance outlook released on the earnings conference last year was once again concerned. Apple CEO Tim Cook and CFO Luca Maestri had previously expressed optimism about the results in the earnings conference call, but then lowered their revenue outlook in January. This incident triggered a class action lawsuit.
The lawsuit was filed in the Northern District Court of California for a forward-looking statement issued by Apple on the Chinese business in the 2018 holiday season, especially the iPhone's sales in the Chinese market.
In the earnings conference call last November, Cook and Mestre talked about Apple's strong product line, which is expected to drive revenues of $89 billion to $93 billion in the first quarter. Apple just launched the iPhone XS and iPhone XR, and Apple executives told investors that it is expected to usher in a record quarter.
In addition to reaffirming the prepared performance outlook, Cook and Mestri placed particular emphasis on optimistic prospects in response to analysts' questions. Cook refuted analysts' concerns about "economic uncertainty" in emerging markets such as China, calling Apple's performance "very strong" before the holiday season.
This argument turned out to be incorrect. The unfavorable situation in the Chinese market led to Apple's revenue for the quarter was only 84.3 billion US dollars, far lower than the original outlook.
The lawsuit also said Apple failed to take into account the knock-on effects of the battery replacement program launched in 2017. The aim of the plan is to dispel users' concerns about limited performance of mobile phones. Subsequent data showed that Apple replaced about 11 million iPhone batteries, 11 times higher than originally expected. This has led many users to continue to use old phones instead of buying new ones.
Apple's decision to stop reporting phone sales has also sparked controversy. The prosecution believes the move is to cover up the decline in sales of the company's flagship products.
According to the lawsuit, the optimistic outlook provided by Cook and Mestri led Apple's share price to rise artificially during the retroactive period from Nov. 2 until Apple released a revision of its performance outlook in early January. As a result, shareholders were affected by "false and misleading statements" when Apple announced a downgrade of its outlook, causing share prices to fall.
The lawsuit violated the Securities Exchange Act and required to be classified as a class action lawsuit. Apple made damages and assumed legal expenses.
This lawsuit this week is similar to the two lawsuits in early April. The lawsuit at the time also believed that Apple misled investors with a generally optimistic forward-looking statement.
Revenue too optimistic misleading investor apple executive suffer collective litigation