In the past, people used to say: physical bookstores are not working.
Indeed, for many young people, reading has become a luxury in busy city life, and compared to the past, traditional physical bookstores on the street are becoming less and less.
However, in recent years, with the emergence of many new bookstores such as Fan Deng Bookstore and a few words, young people are willing to walk into bookstores, have a cup of coffee, read a book, participate in a salon, listen to a course, and purchase Wenchuang. Product, or simply hit a card.
The bookstore has become a way of life or a new channel for knowledge payment.
The old bookstore brand takes the lead in transformation
Walking into Chengdu's wide and narrow alley, green brick wooden door, there is a quadrangle pattern, open 24 hours on Friday and Saturday, Sanlian Taofen Bookstore. During the non-holiday, Sina Technology walked into the bookstore and found that in addition to the front desk salespeople, there were only a few people in the store, in stark contrast to the bustling crowd in the wide and narrow alleys.
Chengdu Sanlian Taofen Bookstore (wide and narrow Lane Store)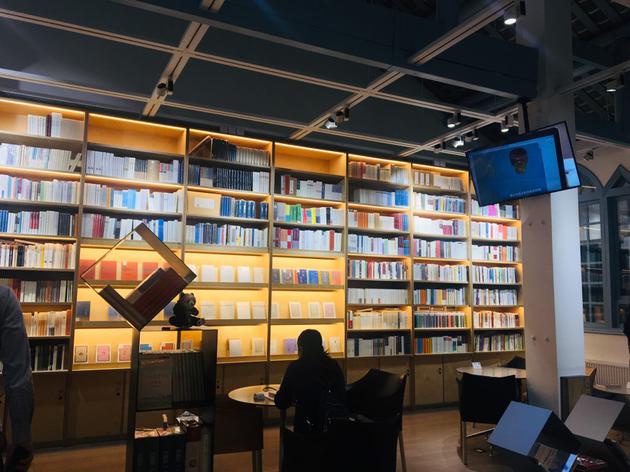 It is understood that the Chengdu Sanlian Hyperbookstore is small in size and has about 2,000 books. The houses on both sides of the courtyard are mainly space for cultural and creative products. They mainly sell Wenchuang products and other selected brand products independently designed and produced by Sanlian. At the same time, the bookstore also offers drinks and regular cultural events.
Mainly to sell books to provide a convenient, quiet reading or cultural consumption space of the business form, which is actually a traditional bookstore brand actively seeking change to meet the new era.
As early as 2014, Sanlian Bookstore upgraded its mode, one is to extend its business hours and become a 24-hour bookstore; the other is to redecorate the layout; and third, to operate synchronously with the coffee shop and interact with each other. In addition, lectures, new book releases, academic forums, exhibitions and other activities will be held.
Not only the Sanlian Bookstore, but also the challenge of online e-commerce platform and digital reading, Eslite Bookstore, Popular Bookstore, CITIC Bookstore and other traditional bookstores are seeking transformation.
Volkswagen Book Company has developed into a comprehensive living space. In addition to drinks and creative products, activities will also be held offline, such as signing and selling meetings for writers and readers, inviting celebrities from the literary and art circles to communicate face to face with readers. Chengpin Bookstore is defined as a pluralistic, dynamic cultural undertaking, introducing the business philosophy of "24 hours without closing". It is understood that Taiwan's Chengpin Bookstore has a total of five floors, stationery, clothing, catering, book sales area accounts for 20% of the total operating area.
popular book shop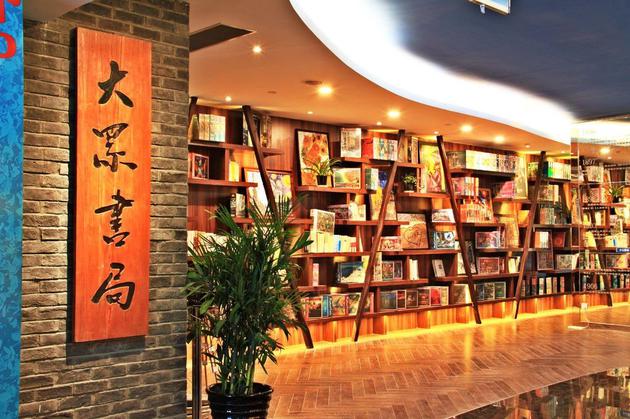 At present, the traditional independent bookstore has become very rare, non-Xinhua brand bookstore, mainly books, coffee catering culture around the distribution of new forms. Behind the transformation of traditional bookstores, it reflects the change of people's reading habits in the new era.
In addition to these old bookstore brands, in recent years, there are also a few brands that are based on brand design, which has made a certain influence in the field of physical bookstores. In addition to cultural products, drinks, and events, some shops will add a variety of lifestyles such as restaurants, painting workshops, jewelry, and beauty salons.
In a public speech, but the founder of the company said, "We will probably have two or three thousand kinds of cultural activities every year, which will attract millions of people to say a few words. We hope to use the activities to speak a few words. It has become a city's public and cultural space."
Compared with these brands that focus on building offline boutique bookstores, there are some new bookstore brands that tend to explore and excavate new markets. They begin online, extend offline, and extend from reading to learning.
The online and offline integrated bookstore model is popular
Fan Deng Bookstore is a bookstore brand based on the knowledge payment brand Fan Deng Reader. Fan Deng Reader was founded by Fan Deng, a former CCTV host, and started as a book club. In 2013, he set up his own platform to promote this form of offline reading with the help of the Internet. In November 2016, Fan Deng Books launched Fan Deng Bookstore. And through a small number of direct + join the way to expand to more than 200 now.
The Fan Deng Bookstore in Beijing Huilongguan is an affiliated bookstore. In an interview with Sina Technology, the store co-founder Li Shuang said that before joining, the team originally did the tea ceremony club.
Fan Deng Bookstore returns to Longguan Store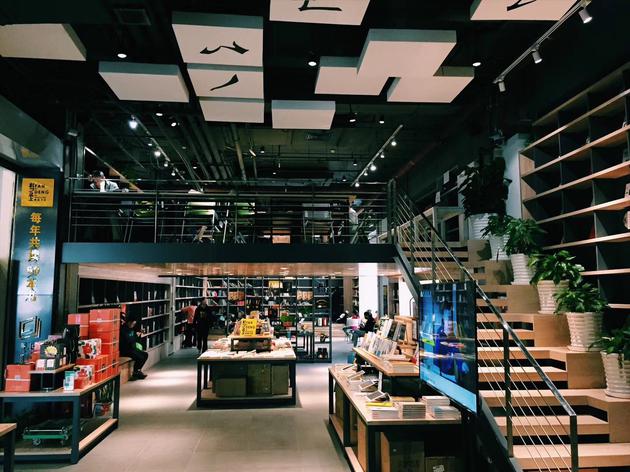 "but after opening the store, I found that the reality is still very cruel, store rent, personnel operating costs are very large, I am Xiaobai entrepreneurial, no experience, there is no certain good products, publicity, good operation of a physical store is still quite difficult."
Li Shuang admitted that the tea ceremony clubhouse was very difficult to open in the early stage and was basically about to pour out. After the plan transformation, want to learn from a good book club model, we find that the idea of opening a store is completely consistent with the concept of Fan Deng Bookstore.
"In his speech, Mr. Holden said that in the 1970s, there was a night school in some factories and areas, and there was no entertainment at night and no television, and everyone would choose to go to the night school to study and read. One of his wishes is to hope that the community residents can come to the bookshop to read and listen to the lessons after the evening meal. Sharon is not very expensive, but can learn some knowledge."
In May 2018, Li Shuanghe's team did not hesitate to join Fan Deng Bookstore. She revealed that the situation quickly changed after the transformation, first of all, there was a lot of traffic, including the flow brought by Fan Deng's book brand, and then all kinds of resources of Fan Deng's book could be obtained.
Li Shuang told Sina Technology that the operating model of each bookstore in Fanden Bookstore is not exactly the same. The headquarters does not interfere too much with the operation of each affiliated bookstore. Each Fanden Bookstore has a strong personal color of the owner. "In more than 200 Fanden bookstores across the country, there are educational institutions, homestays, travellers, cafes, cars, and art."
Fan Deng Bookstore Beijing Huilongguan Store, is based on community operation to do related courses. It is reported that shops offline sales of books, Wenchuang products, coffee drinks, as well as training courses, salons, etc., online, mainly do community operations.
Among them, the tea class is the specialty course of the shop, Li Shuang himself is also a senior tea artist, will launch the characteristic tea art class, in addition, around the community user, launches the child quality education related course, such as the film class, the English salon and so on. And courses such as intimate relationships for parents.
Fan Deng Bookstore Huilongguan Store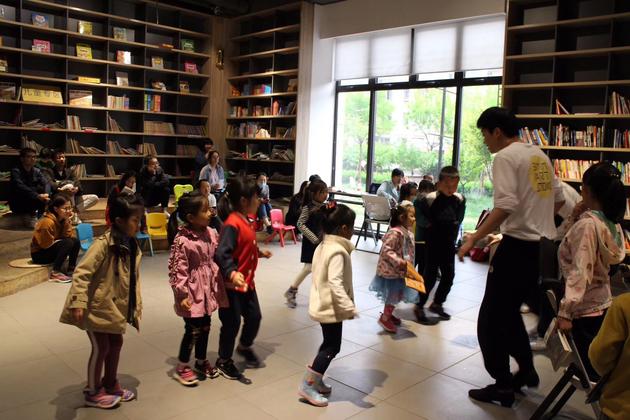 The income of Fan Deng Bookstore Huilongguan Store mainly comes from these courses. "Of course, the course should be really good, based on the operation of users and communities." At present, Fan Deng Bookstore Huilongguan Store has begun to make a profit.
In terms of user groups, Li Shuang introduced that the users of Fan Deng's entire brand are basically middle-class students aged 25-45, and women are more than 54%. In this wide range, Fanden Bookstore Huilongguan store has a relatively wider user base. "We are targeting community families with children, including children and middle-aged and older people. We have some courses for children, middle-aged and old. Health and wellness salons, etc. In addition, because the bookstore is in a crowd-creating space, there are some young people in the workplace."
Another kind of empowerment in the physical bookstore: offline payment of knowledge payment
The model of extending online resources to the offline real economy, such as Fan Deng Bookstore, has also emerged in some new media companies. In 2018, New media large "one" and "ten o'clock reading" have opened an offline physical bookstore and a 10: 00 bookstore.
The "10-point reading" public number has accumulated more than 50 million users online by providing an audio version of a good book every night at 10 o'clock. In December 2018, the ten-point study extended its business to the offline ten-storey bookstore and opened its first store in Xiamen.
Ten point bookstore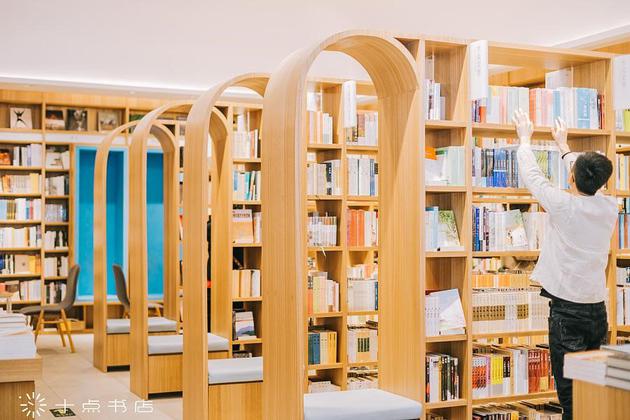 In addition to the basic formats of beverages, cultural creations, activities, etc., the ten-point bookstore features a 10-point online course instructor and paid students to take the offline bookstore, provide offline courses, and read 10 points through in-store audio-visual equipment. Online audio continues to the line.
Paying for knowledge has become one of the development directions of bookstores under the new model.
Li Shuang also admitted that the future development of Fan Deng Bookstore is in the knowledge-paying section. "Now people's material living standards have reached a certain level, they must have spiritual needs. China's big cities have reached such a stage, users are willing to pay for them, learn to grow. Besides their own growth, in terms of children's education. The investment is also very big, Fan Deng Bookstore is also focusing on K12 education, and is also landing some projects."
Fan Deng bookstore users' knowledge payment consumption is mainly reflected in the offline completion of "Fan Deng Reading" online member recharge, as well as the provision of paid courses.
According to Li Shuang, the courses offered by Fan Deng Bookstore Huilongguan Store are mainly divided into three levels: medium and low. The lowest fee is the reading club, and the members are 19 and 9 times. In the middle is an experiential course of about 100 yuan for salons, tea parties, flowers, children's salons. The high-end courses range from a few hundred to a few thousand, including positive management, intimate relationships, children's film classes, and courses offered by big coffee.
For example, on May 11, No.12, a senior psychologist in Beijing introduced a course for a senior psychologist, with a two-day cost of 9800 people, about a dozen or so.
At present, with the bookstore lifestyle has become the mainstream trend of the bookstore industry, the opening speed of physical bookstores is also gradually rising.
According to the 2018 / 2019 China Bookstore Industry report, many bookstore brands are speeding up their opening in 2018. As of October 2018, Sisyver had more than 160 book retail stores across the country, 85 of which were newly opened in 2018; as of November 2018, Yanji had opened 53 more self-owned physical bookstores in 13 cities across the country.
Hangzhou, an example, has 319 new physical bookstores in Hangzhou in 2018, 28.6% more than in 2017.
Under the new business, the revenue of physical bookstores is also considerable. According to the "2018-2019 China Bookstore Industry Report", a total of 61 bookstores were ranked in the turnover list. The first place was the Sisif Bookstore. As of October 2018, the turnover was 770 million yuan. The amount is 500 million yuan; the third is CITIC Bookstore, with a turnover of 306 million yuan.
According to the data in the report, some bookstores that are popular among young people account for less than 30% of books in bookstores, such as the Sky City Concept Bookstore, the Renyi Lizhi Bookstore, and the Quanchang Bookstore Bookstore. , opportunity space, etc.
In the future, as knowledge payment brings a huge imagination, perhaps the phenomenon of "selling books is not making money, but bookstores are getting more and more" will become more and more common.
Entity bookstore evolution ground net red bookstore grass inventory