If there is a technology that can copy or imitate your speech in a second, would you be surprised or scared?
In 2019, the application of AI technology has become more diverse. Technology companies such as Keda Xunfei and Sogou have successively released the application of speech synthesis technology. Through AI means, users can change social celebrities or other sounds that they want to imitate in one second.
Internet technology is quietly changing our lives, for artificial intelligence enterprises, the wide application of speech recognition technology is no longer difficult. However, the hidden dangers of ethics and security behind it may become a problem that can not be ignored with the development of AI technology.
Real-time sound change technology is popular by AI Company to change sound for one second.
"Hey, everyone, I am very happy today. I came to the Keda News to launch a new product launch conference. I always like the University of Science and Technology Flight..."
This is a scene at the iFLYTEK 2019 new product launch, iFLYTEK chairman Liu Qingfeng through technology, the scene simulated the voices of Shan Tianfang, Lin Zhiling and Luo Yonghao to make the opening remarks. Especially when Luo Yonghao sounded, many people thought Lao Luo had arrived at the scene.
"What you see is Liu Qingfeng, but I heard the voice of Lao Luo." Liu Qingfeng on the stage said that this is the company's latest real-time voice-changing technology. It is reported that this new speech synthesis technology only takes 1 minute of sound samples and can imitate anyone to speak.
Not only iFLYTEK, but also recently, Sogou CEO Wang Xiaochuan showed Sogou voice change function at a conference, through mobile phone software, 3500 simulated the sound of Gao Xiaosong and northeast girls, causing a lot of laughter at the scene. He then showed the sound replacement in the song, according to reports, the system first used 14 minutes to train his voice, and then transferred the timbre.
This is Sogou's latest speech synthesis technology, can realize anyone's voice into a specific sound, second to Lin Zhiling, Ma Yun's voice can be. Wang Xiaochuan said that this is not only a simple speech synthesis, can be phonetic intonation emotion for transfer.
At present, in Sogou Input, users can freely transform their voices into favorite sounds, which can be used in major social scenes such as WeChat and QQ, Momo. Sogou offers stars, cartoon characters, games IP, dialects and other categories for 19 specific sounds.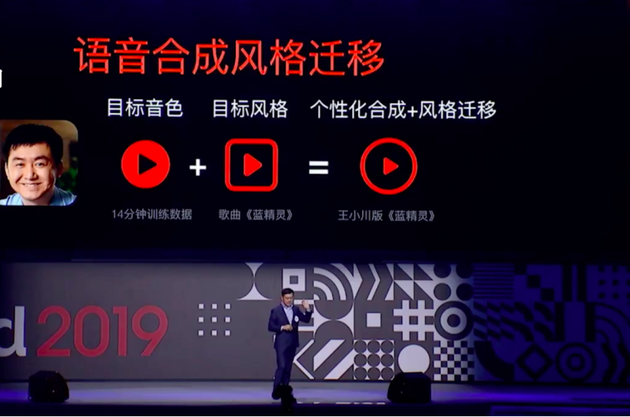 Wang Xiaochuan
In fact, speech synthesis is not a new technology, and before, we have seen more of the conversion of text to sound, such as the application of intelligent speech assistants such as navigation, transfer, smart speaker, and Siri, and is not a real person to speak.
This year, many AI companies use voice synthesis in situations such as changing sound, voice cos, and so on, turning real people's sounds into specific sounds.
Baidu also has the application of related technology. In early May, in the public interest program of CCTV, Baidu's brain, based on the intelligent voice technology, synthesized the sound of the late veteran, helping to realize the "reunite" of the old comrades in 64 years, respectively.
It is introduced that this technology uses Baidu end-to-end speech style separation and modeling scheme, and uses multiple groups of neural networks to model the different dimensions of speech, such as timbre, emotion, style and so on, so as to guide the final synthesis.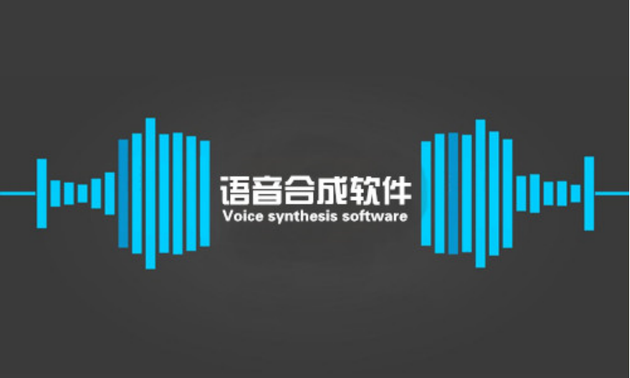 Behind the application of these AI technologies, on the one hand, it reflects the progress of the application of AI technology and the inclusive value concept brought to the society. For example, Sogou combines voice-sounding technology and AI-synthesis anchor technology with the industry, and combines media, education, content production, and tourism to bring more value imagination.
On the other hand, the possible future technology loopholes, technology abuse and other risks can not be ignored. Some netizens pointed out that "be careful to be used for telecom fraud." after that, you may receive a phone call from Jack Ma.
An industry inside the audio industry believes that audio should be useful as a tool-based product for interactive methods, but the positive significance of audio as an online audio platform for content carriers remains to be seen.
Therefore, for enterprises, while constantly seeking technological breakthroughs and business value, they should also establish a sense of responsibility for technical safety.
Home last page