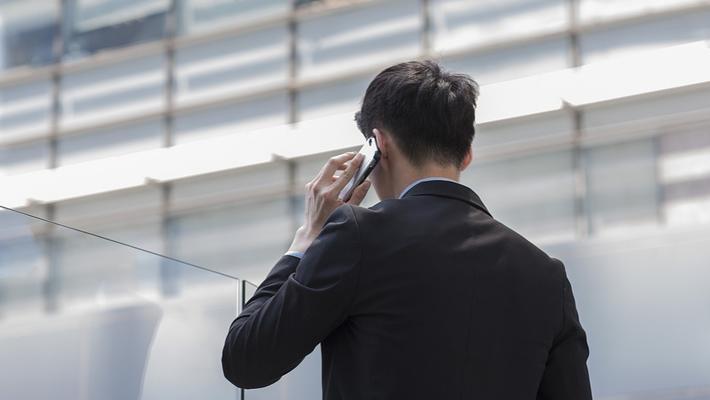 This article from the micro-channel public number: Silicon Star man (ID: guixingren123), Author: CJ, editor: Vicky Xiao, Cover: Vision China
"this is the last notice. The US Immigration Service informs that your visa is abnormal. If you need consultation, please press 9 and be served by a special person. "
Peter, an American engineer studying Chinese, received the Chinese phonetic message. He asked the silicone about the recording and found that it was the wrong target for telecom fraud among Chinese in the United States. Peter was teased by a friend: "you don't seem to need a visa to live in your own country, do you?"
The Federal Communications Commission has finally stepped in to crack down on transnational telecommunications fraud, with its chairman, Ajit Pai, announcing a proposal to ban the use of fake local phone numbers for text messages and international calls, giving the agency the right to track and punish fraudulent calls from overseas.
According to the US anti-fraud company YouMail monitoring data, in March 2019, the United States had 5.23 billion robot calls, setting a record. A strange circle has emerged - the United States has escalated the bill to combat telecom fraud, and the number of robot calls has hit record highs.
The development of technology has greatly reduced the cost of telecom fraud. Technology is innocent, robot phones rely on technology-false telephone numbers (VoIP technology) and Internet phone bulk dialing services, are not illegal in the United States.
It's illegal to be a swindler and a swindler. The United States has included the use of false phone numbers for illegal acts for purposes of fraud. Unfortunately, most of the scams come from abroad and are still at large.
It is believed that there will be no loss if it is not greedy. But under the huge target base of telecommunication fraud, there is always an unfortunate prey to fall into the trap, such as the elderly and young people who lack the sense of anti-fraud.
This is a technical struggle, but also a game of human nature.
Telecommunications fraud without borders
People who haven't received a robot scam call so far may be able to buy lottery tickets.
"If Americans can agree on one thing, it is everyone's trouble with robot calls." Ajit Pai, chairman of the US Federal Communications Commission, wrote that robot calls are also ranked first in the agency's complaints.
As more scams are identified and blocked, scam groups can only sniff victims through even more crazy calls. This is one of the reasons why the number of robot calls in the United States has reached record highs.
So don't answer strange calls, because scammers will treat you as a more vulnerable target and you will be bombarded by more robots.
"Congratulations on winning $1 million. We need to charge $250 handling fee Microsoft will stop this service, we need to refund the fee to you suspected of tax evasion, the United States Revenue Department has filed a lawsuit against you. If you don't reply, we'll sue you. "
Unexpected windfall, quick get rich, threatening intimidation... Telecom scammers always put pressure on human weaknesses and put pressure on them. When the scammer accurately reported the three-digit number, name and address of the victim's bank account and accused him of money laundering, a victim in Denver was scared to transfer $90,000, almost losing his life savings.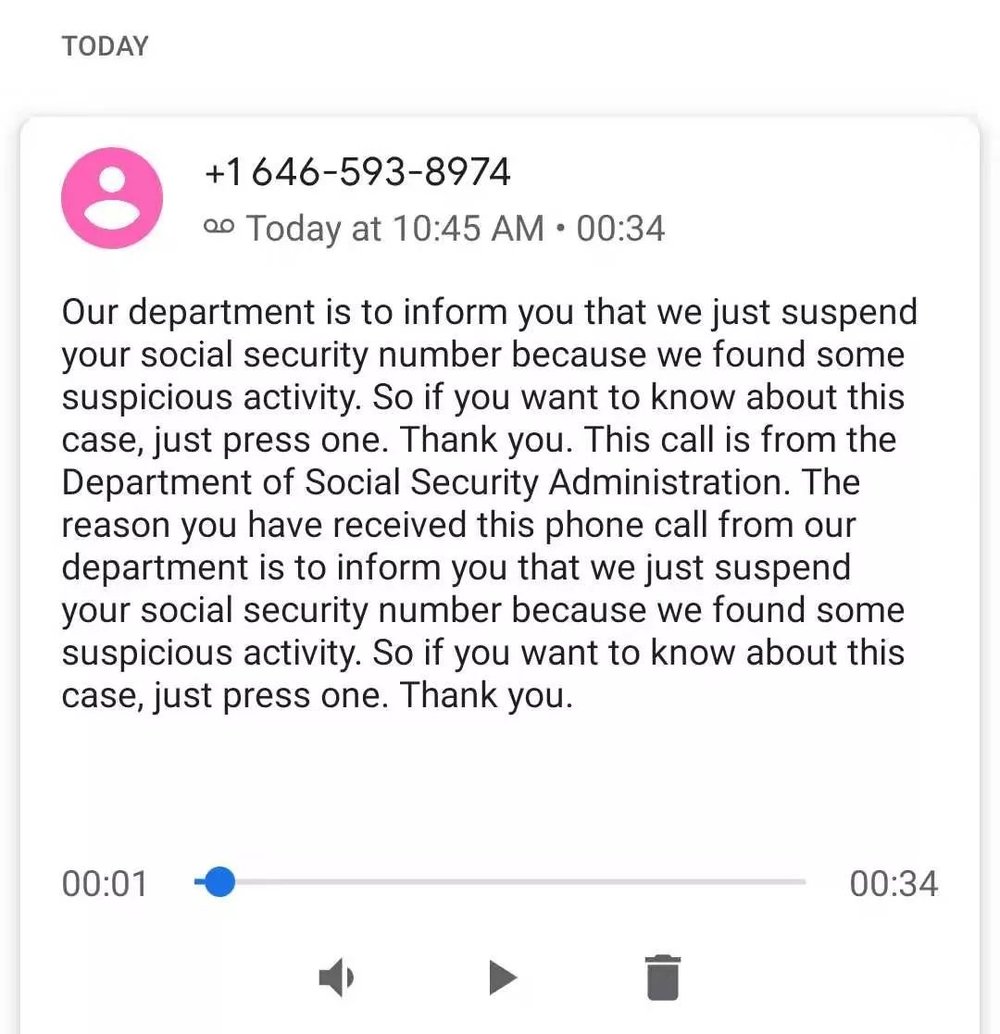 Social security code fraud information received by Silicon Star
In 2018, the Federal Communications Commission received 35,000 reports of $10 million in economic losses in the case of social security code fraud, as shown above. Fraudulent calls claim to be from technology companies such as Google, Microsoft, or staff of government agencies such as the U.S. Social Security Agency and immigration. But these swindlers may actually be located in a call center in India or Southeast Asia, beyond the jurisdiction of US law.
Anti-fraudster Jim Browning had received a fraudulent phone call claiming to be Microsoft, so he ran into a laptop camera in the fraud center and spent six months observing the fraud organization. In May of this year, he uploaded the video to YouTube and received more than 2.5 million hits.
The fraudster claimed to be Microsoft's refund department, but it was actually crowded in a black-bar-like office in India.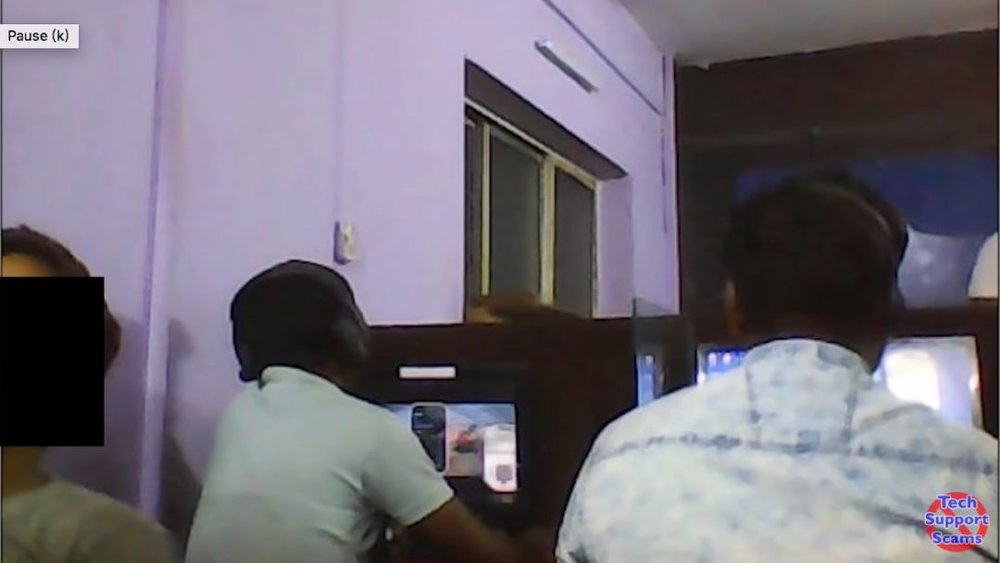 Indian swindling gang map: Jim Browning
He observed a fraudster upload a list of phone numbers he planned to dial. These targets leaked their information in another phishing bullet window, so they were also more vulnerable victims.
The fraud center paid for the use of a legitimate web robot phone software, as well as another legitimate phone number batch generation software, and then started its own performance.
The fraud group invaded the victim's computer to persuade the victim to log in to the bank account and then edit the web page code to show a much higher amount than the refund. The victim was then persuaded to return the "excess" 's refund in the form of a gift card and repeatedly requested the victim not to issue any questions to the bank.
Browning believes that this is the smallest but worst gang he has ever seen. They invaded a victim's laptop through a "return fraud", threatened her and stole pictures of her children, and eventually tried to delete all the information on her computer. While observing him in secret, he did not let any one become a victim.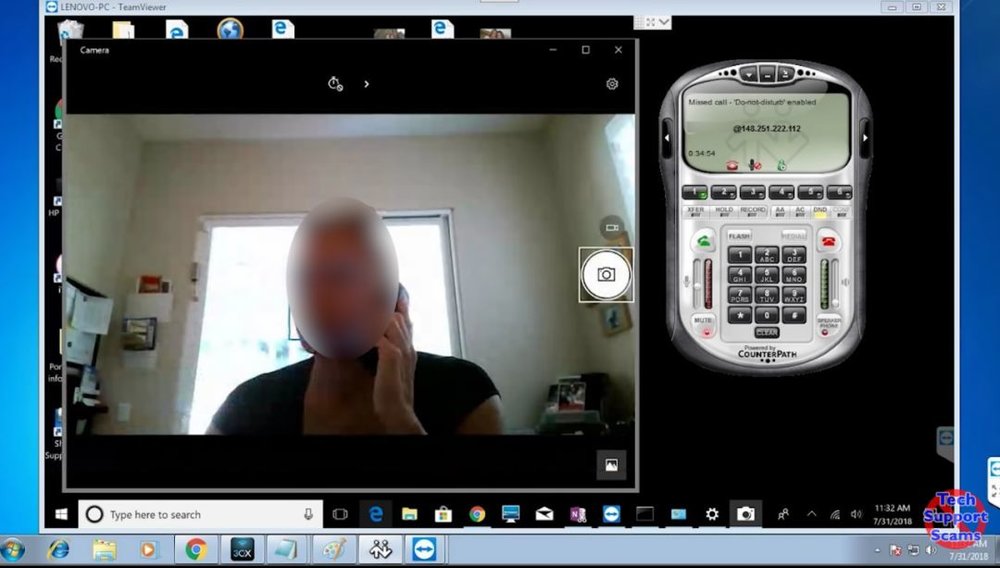 One victim Photo: Jim Browning
Browning found that he couldn't stop the fraud group from getting a new phone number, but he replaced the voice message sent by the fraudster and told the person who received the message that it was a fraudulent message. During the observation of the fraud gang, Browning also sneaked up the gang's service charges for making fraudulent calls, and spent the fastest speed on the fraudulent gang's prepaid phone bills.
Browning sent a scam image to the local cyber police in India to report crimes, but there was no response.
An endless wa
Peter doesn't remember where he leaked personal information and made him a target for Chinese telecom fraud.
He recalled that a recent sale asked him: "Can I have your phone number?"
Peter hesitated for a second, and the sales continued to smile and ask him, "you don't remember your phone number, do you?"
Out of courtesy and dislike of selling calls, Peter left his home landline phone. The landline phone will ring seven or eight times a day, but he almost never picks up. From phishing pop-ups to shopping and travel, almost all commercial service providers are trying to get customer information, and it is difficult to determine which part of the personal information is being sold.
Even major U. S. telecom operators have sold consumer location data that are accurate enough to locate users.
The robot phone is at the legal and illegal border. Google's search engine can see ads for 4 automatic group calls and service providers with fake phone numbers. Polls and calls from charitable organizations are legal calls, and major banks in the United States also use the robot phone to conduct debt recovery. Wells Fargo once sent more than 6,000 robot calls to a borrower.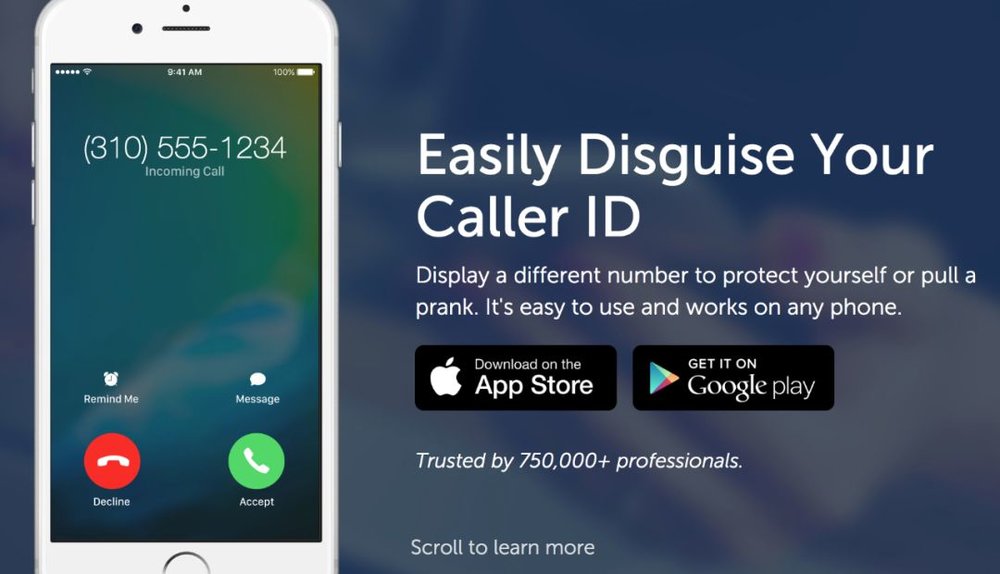 Legal false phone number service diagram:Jim Browning.
For sales advertising, the United States has established the National Do Not Call Registry database. People who do not want to receive a sales call can register their own phone numbers, and legal promoters will not harass them by phone. But for telecom fraud, this database can't intercept them.
False telephone number has become a difficult point to prevent telecom fraud, whenever the fraud gang disguised as a local telephone number, will cause identification difficulties. And fake phone numbers are legal in the United States, such as when a doctor makes a phone call to a patient on a private mobile phone, indicating that the phone is an office landline.
Telecom fraud allows the caller to be displayed as a local phone number, thereby increasing the probability that the fraudulent object will answer the call and even pretending to be the phone number of the victim's relatives.
The US Federal Communications Commission bill has explicitly prohibited fraudulent use of fake phone numbers. However, the law has not authorized the agency to hunt down international fraudsters, locate and take action against criminals. This new rule, which is about to vote in August, aims to provide these powers.
"call center fraudsters often pretend to call from trusted organizations and use stress strategies to defraud Americans," Pai said in a statement. "We have to use every tool we have to solve this problem. With these new rules, we will close loopholes in law enforcement when liars try to use text messages for international fraudsters. "
Enforcement actions may include the seizure of US assets of fraudulent gangs or cooperation with foreign countries to combat telecommunications fraud.
The major telecom operators in the United States regard intercepting robotic phones as a business. However, under the pressure of the US Federal Communications Commission, AT&T has become the first company to provide free robotic call interception. Also popular blocking applications are Robocall Killer. The user pays $1 a month to intercept a robotic phone call. Robocall Killer will also talk about the nonsense of the nonsense to tease telecom fraudsters. But not everyone can use a smartphone with built-in blocking software, or consciously pay for the software.
Mass call and false phone number services are still legal, and the Federal Communications Commission can only enact legislation to prevent telecom fraudsters from using these tools. Technology is born free, but who can finally overcome telecom fraud?
This article from the micro-channel public number: Silicon Star man (ID: guixingren123), Author: CJ, editor: Vicky Xiao, Cover: Vision China
* The article is the author's independent point of view, does not represent the position of the tiger sniffing net. This article was published by Silicon Stars Authorized Tiger Sniff Network and edited by Tiger Sniff Network. Reprint this article with the author's consent, and please attach the source (虎 sniffing net) and the link on this page. Original link: https://www.huxiu.com/article/308090.html
In the face of the future, you and I are still children, not to download the Tiger Sniff App and sniffing innovation!
52 billion times machine monthly incoming call final victory telecommunications fraud