In the morning of March 15 Beijing time, according to U.S. media BuzzFeed, Facebook CEO Mark Zuckerberg (Mark Zuckerberg) announced a privacy vision for the company's products, the company's leadership team has changed significantly. Zuckerberg announced Thursday that Facebook's chief product officer Chris Carks (Chris Cox) is about to resign.
Last year, Cox was named responsible for all Facebook applications, including WhatsApp,Instagram,Messenger and Facebook applications. A person familiar with the situation said Cox's resignation was linked to disagreements in the direction of the product. Last week, Zuckerberg announced plans to integrate all of the company's messaging applications and deploy end-to-end encryption across the platform. At the end of last year, when Zakarberg first started introducing encryption for all messaging services, many executives didn't think so, considering that product changes and the company's business model will need to be adjusted, another source who has left the job said. They do not think the plan is feasible.
Cox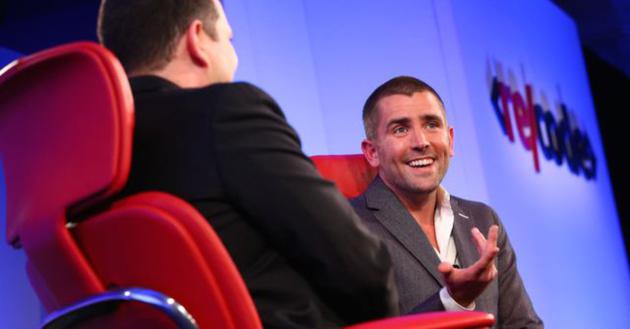 Cox is one of Facebook's first 15 engineers and has long been considered a crone to Zuckerberg. Inside the company, Cox is also very popular with employees. According to an employee of the company, he will participate in the new employee induction training speech every Monday, always "full of vitality." Cox will welcome new recruits at the company's headquarters, talk to them for an hour or more, and explain Facebook's mission to connect everyone in the world.
A former employee believes that Cox has a great influence on the company's most important product, "News Feed," so that his departure means the end of the company's era. Another former executive said that many people think that Cox is "the core and soul of Facebook's mission." The executive said: "He is a great narrator, and when you talk about how important new features and new features are, it can make you cry."
Cox joined Facebook in 2005, when Facebook was founded just one year ago. He played a key role in many of the company's products, including the News Feed, and was the company's Director of Human Resources. "For Facebook's regular employees, it's hard to imagine Chris Cox's Facebook," said the former employee.
Within the company, he is also considered a big think tank and the best speaker. "everyone in the company has a lot of respect for Chris," said Henry Liu (Henry Liu), a former strategic account manager at Facebook. "his charisma, his passion for future communication, and the way he talks about Facebook products. It's always great to impress everyone at a company meeting. "
Another former employee who worked with Cox on News Feed said the former product director was always committed to improving the quality of Facebook tools. Cox advocates improving privacy, reducing loopholes and avoiding fake news, even if the company focuses more on other growth-oriented indicators.
At the same time, Chris Daniel, head of WhatsApp, also announced his resignation.
Facebook chief production product officer resignation insider in product direction opinion