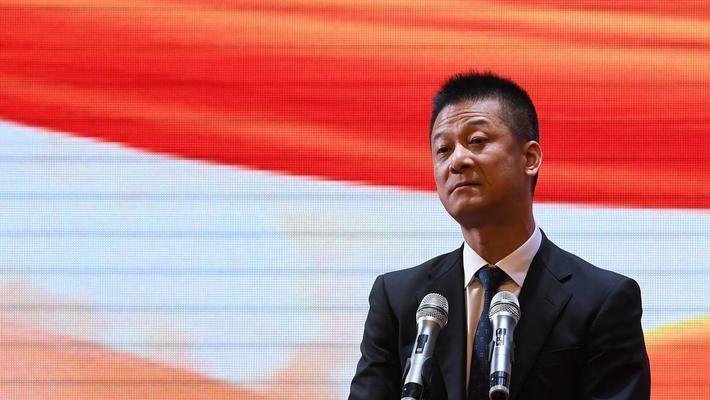 good evening. The cold wave is coming, everyone pays attention to the cold and keep warm.
First of all, or continue to pay attention to health.
Response by person in charge of human rights and health
Tencent's "First Line" reported that on the afternoon of December 28th, in response to the recent report on Quanjian and the pressure of public opinion, the head of the brand management department of Quanjian replied that since the afternoon of December 27th, the Tianjin Municipal Party Committee and the Municipal Government have instructed the Municipal Market Supervision Committee. The Municipal Health and Health Commission and Wuqing District and other relevant departments set up a joint investigation team to station in Quanjian to carry out verification work.
Quan Jian said that Quanjian Company is actively cooperating and thanking the community for their attention.
E-commerce platform off the entire line of power products
TechWeb reported that "Jianjian" has been imported into the Jingdong platform and no related products have been found. Jingdong said that all the "Qianjian" related products currently on the platform have been removed. Tenjian, Suning, and Vipshop will not be able to find Quanjian products. The Suning page shows that "the relevant products cannot be displayed according to relevant laws, regulations and policies". A lot of people also said yesterday that "we have already paid attention to the social disputes and online public sentiment caused by the Quan Jian incident. In order to protect the rights and interests of consumers, we have first blocked the search and disclosure of related products. We will pay close attention to the investigation of market regulators on this matter. result."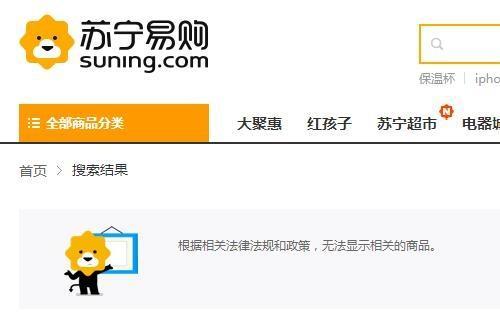 Progress by other parties
On December 27, the State Administration of Traditional Chinese Medicine requested in the special research meeting that the competent departments of Chinese medicine at all levels should carry out comprehensive investigation and sorting out issues on the publication of Chinese medicine medical advertisements, training, health services and products, and should be discovered with relevant departments. The violations of laws and regulations are handled promptly and strictly, and no institution or personnel is allowed to use the name of Chinese medicine to violate the law and violate the rules, endanger the lives of the people and damage the image of Chinese medicine.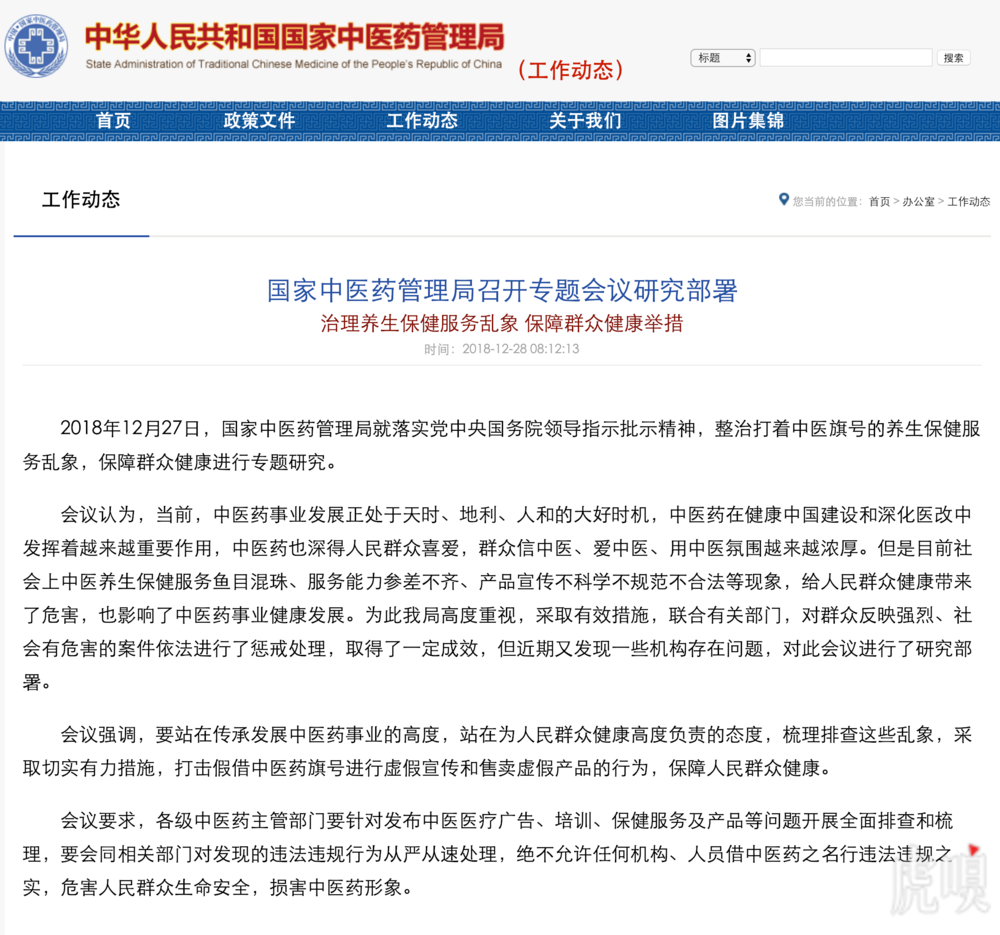 Yesterday (27th) afternoon, the joint investigation team of Quanjian Company made initial progress. In this regard, the People's Daily reporter interviewed Kang Yi, deputy mayor of Tianjin and head of the joint investigation team.
"recently, Tianjin Quanjian Company is suspected of exaggerating propaganda, pyramid marketing and other issues that have aroused widespread concern in society. For this, the Tianjin Municipal Party Committee and the municipal government attach great importance to it. As head of the Joint investigation team, I feel deeply responsible. Over the past 24 hours, the team has been divided into groups to conduct specialized investigations on different issues. At present, after preliminary verification, Tianjin Quanjian Company part of the products suspected of exaggeration propaganda problem. Other issues are still under intense investigation and the results will be announced to the public in a timely manner. "
Hope to have a convincing treatment.
Tencent anti-addiction upgrade
Beginning in September of this year, Tencent Games began to access the mandatory public security real-name verification to better run the game health platform. According to the official release of Tencent, as of the end of 2018, a total of 15 popular game products have been connected to Tencent's most stringent anti-addiction measures: including self-research 7: "Glory of the King", "Stimulus Battlefield", "Naruto Mobile Games", etc.; 8 models: "Electric Shock Library", "Zero Interlace" and so on. Tencent said that from January 2019, the health system will continue to accelerate coverage, access and enable in about 20 game products, and cover Tencent's full line of game products in 2019.
In short, it is a good thing.
Let's take a look at the direction of the policy.
When the rectification is in progress
Recently, the National Network Information Office and the relevant departments have responded to the netizens' strong violations of laws and regulations, low-poor bad mobile application (APP) chaos, concentrated on the special actions of clean-up and rectification, and shut down the "adults chat" and "sexual privacy circle" according to law. "Macau Sands" "Lonely Lonely" and "National Shooting Fruit" and other 3469 models involved in gambling, malicious deduction, stealing privacy, deception fraud, illegal games, bad learning APP.
Hey.
Winter is going to pass?
December 27-28, the national financial work conference held in Beijing. The meeting pointed out that active fiscal policies should be more effective and implement larger tax cuts and fee cuts. Optimize the structure of financial expenditure, set up the idea of tight days, strict compression of general expenditure. We will strengthen local government debt management, increase the scale of local government special bonds by a large margin, and actively prevent and defuse the risk of local government debt. We will vigorously support the development of manufacturing, private economy and small and medium-sized enterprises, enhance the vitality of market players, and enhance economic innovation and competitiveness.
Spring is not far away...
Another leak?
According to FreeBuf and other sources, the suspected 12306 data was sold on the dark network. The data is said to include 600,000 account information and 4.1 million contact data. It is said that the relevant information includes ID, mobile phone number, password, and even name, ID card, email address, question and answer, etc., more detailed. The packaged price of these data is only $20.
Then @ China Railway disclaimer: network information is not true, China Train 12306 website has not occurred user information leakage.

Here's to B's Ali:
Ali AI new progress
Alibaba announced the new progress of artificial intelligence, which can accurately measure hepatic nodules and promote the judgment of whether hepatic nodules are malignant or not. Alibaba said that by analyzing the network structure of interlayer information and intra-layer information fusion in CT images, the problem of hepatic nodule type diversity was solved by adopting spatial pyramid cisterization based on atomic convolution. Sub-pixel convolution and multi-feature fusion. The technique was developed by the Ali Cloud artificial Intelligence Center, and the next step is to determine whether hepatic nodules are malignant. The team also broke the international AI record for the accuracy of lung nodules, creating a way of detecting lung nodules without human intervention: machines automatically read patient CT sequences and directly output detected pulmonary nodules.
Apply it as soon as possible.
Speaking of Ali, let's take a look at mobile payments:
Trends in mobile payments
The family convenience store will launch the electronic currency "Famipay" in 17,000 stores across Japan in July 2019. The mechanism is that the consumer presents the barcode on the screen of the smartphone and is read by the clerk. Users can refill their cash at the checkout counter of the store or bind a credit card. In addition, 7-11 also plans to launch autonomous smart phone settlement before the summer of 2019, and the "no cash settlement" competition battle of large convenience stores began.
It is estimated that it is difficult to shake Alipay and WeChat payment.
A far-reaching new decision:
The General Administration of Customs allows US Rice to be exported to China
On December 28 th, the General Administration of Customs issued a notice on inspection and quarantine requirements for imported rice from the United States. According to China's relevant laws and regulations and the agreement signed by China and the United States on the sanitary requirements for U.S. rice imports to China, the statement said, U.S. rice should be allowed to export to China, and rice imported to China should meet the requirements for inspection and quarantine of imported rice from the United States. The announcement shall come into effect as of the date of promulgation.
Recently, China has begun to import US soybeans, and plans to suspend tariffs on imported cars from the United States for three months starting early next year.
It may ease Sino-US relations.
Focus on Apple and Qualcomm:
Apples waiting for "reinforcements"?
According to foreign media reports, two years ago, the US Federal Trade Commission (FTC) filed a lawsuit against Qualcomm, which raised many challenges to the company's business model. Two years later, the chip maker is about to get a chance to break the deadlock.
Lawyers for FTC and Qualcomm will begin on January 4 and present their arguments in a 10-day non-jury trial. In the lawsuit, Qualcomm is accused of abusing its dominant position in the smartphone parts market, forcing companies such as Apple to pay excessive royalties for patents.
This may be a good chance for apples to turn round.
Speaking of Apple, let's take a look at Samsung.
Samsung in the whirlpool of powe
South Korean antitrust agencies said on Friday that large South Korean companies, including Samsung Group, had cut off cross-shareholdings and increased transparency in corporate governance. South Korean cross-ownership structures are often accused of consolidating the control of future generations of founders. South Korea's Fair Trade Commission (FTC) announced today that 15 of the 60 biggest South Korean companies have made voluntary efforts to either improve ownership structures or corporate governance or ease cross-shareholding problems. These 15 companies include Samsung, LG, Hyundai, SK, Lotte and so on. Samsung is the largest company in South Korea.
Big companies are not easy either.
Another trend of Korean companies:
Is there such an operation?
According to the South Korean media Business Korea, SK Hennessy is seeking to continue to hire outstanding semiconductor engineers of retirement age so they can stay in their jobs, regardless of the 60-year-old retirement age, SK Hynix said. These engineers have reached retirement age, but with mature experience, they can contribute to semiconductor R & D, manufacturing and analysis.
Nowadays, semiconductor industry is facing urgent demand for talents. However, Chinese companies are actively developing related industries, so for some companies, talent retention has become an important job.
It's bloody.
Finally, let's look back at 2018:
A small step in China's Aerospace
According to the Global Times, according to statistics, China will complete 39 space launch missions this year, surpassing the United States for the first time in history, ranking first in the number of global launches. Under the rapid rise of China's space flight, the number of global space launches has broken 100 for the first time since 1990. According to reports, according to the plans announced by various countries, the number of global space launches this year is expected to reach 115 times, of which China has completed 38 launch missions this year, compared with 18 times last year. As of the 26th of this month, the United States has completed 34 space launches, 19 in Russia, 8 in Europe, 7 in India, and 6 in Japan. In addition, China, the United States, and Russia have each launch plan before the end of the year.
Film Market in 2018
According to the China Film Industry report, according to Box Office Mojo, the leading North American box office website, the world's highest grossing film in 2018 was Avengers 3, which grossed $2.049 billion worldwide, the fourth highest in film history. The top three are Avatar, Titanic, Star Wars 7.
Into the global box office list, there are two Chinese films, "Red Sea Action" global box office of 579 million US dollars (China net box office 3.422 billion yuan), ranked 12th. "Chinatown Detective 2" global box office 544 million US dollars (China net box office 3.188 billion yuan), ranked 14th.
Which one do you like the most?
Guard G fat
Steam officially released its best page of the year, which is divided into five sections: the best selling games of the year 2018, the hottest new products of the year 2018, and the best-selling VR games of the year 2018. The best pre-emptive experience of 2018 and 2018 at the same time online number of games.
Among them, the best-selling game of the platinum level of the year is "Grand Theft Auto 5" "Jesus Survival: Great Escape" "Star Wars" "DOTA 2" "Far Cry 5" "The Elder Scrolls OL" "Rainbow Six: Siege "Civilization 6" "Assassin's Creed: Odyssey" "Monster Hunter: World" "CS: GO", a total of 11 models.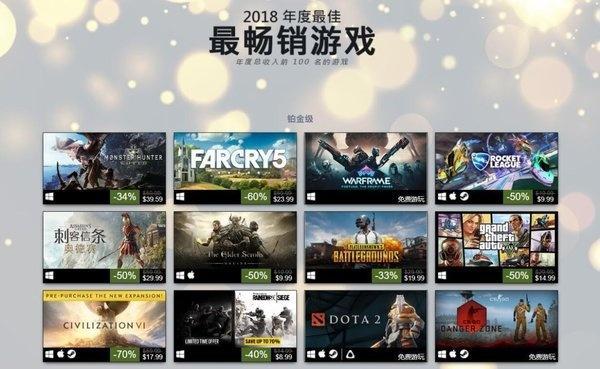 Have raised their hands.
Good night, everyone.
* the article is the author's independent viewpoint, does not represent the tiger sniff net position this article is not authorized by Zelda to publish the tiger sniff net, and through the tiger sniff net editor. This article must be reproduced with the consent of the author, please attach the source (Tiger sniff net) and this page link. Original link: https://www.huxiu.com/article/278912.html
In front of the future, you and I are children, not to download tiger sniff App innovation!
Tiger sniff Evening News Quan Jian incident Joint investigation team Quan Jian suspected exaggerated propaganda 12306 disclaimer user Information leak